National technology: innovation serves the whole people, and safety leads the market
At the beginning of 2020, due to the impact of the epidemic, many industries were pressed the "pause button". On August 14-16, the 8th China Electronic Information Expo (CITE2020) will be held at the Shenzhen Convention and Exhibition Center. As the Chinese version of "CES", it will focus on displaying smart homes, smart terminals, artificial intelligence, smart manufacturing, and high-end chips. , new displays, virtual reality and augmented reality, intelligent networked vehicles, 5G and the Internet of Things, etc. represent the core content of the future development of the electronic information industry. As a leader in China's information security, National Technology Co., Ltd. will also participate in CITE2020 and showcase the latest products and technical solutions.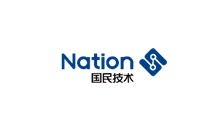 National Technology Co., Ltd. (abbreviation: National Technology) is a leading enterprise in China's information security IC design field and a national-level high-tech enterprise. It has a leading advantage in commercial encryption for 20 years and has a post-doctoral research station. The company originated from the national "909" integrated circuit special project and was listed on the Growth Enterprise Market in 2010 (stock code: 300077). It is the vice-chairman unit of the China Association of Listed Companies. It is the governing unit of China Cyber ​​Security Industry Alliance. National Technology adheres to independent innovation, has more than 1,400 domestic and foreign patents, and has 9 Chinese Patent Excellence Awards. National Technology is deeply engaged in the fields of information security, low-power SOC and wireless radio frequency technology, and its products cover a variety of innovative products such as security chips, general-purpose MCUs, trusted computing, smart cards, and wireless radio frequency. In this expo, National Technology, relying on 20 years of technology accumulation in the field of information security IC, aggregated information security, SoC and wireless technologies, and brought a variety of excellent products to the participants, mainly as follows:
1) General MCU products and industry solutions
National Technology is oriented to the market segment of the Internet of Things, with a comprehensive layout of high, medium and low-end, providing more than 100 chip product models for continuous innovation in various industries, with security, high integration, high cost performance, high reliability, low power consumption, etc. Features. Typical application products are micro printers, infrared touch screens, intelligent sweeping robots, on-board diagnostics, white goods, unmanned aerial vehicles, robots, digital power supplies, UPS, photovoltaic inverters, servo controllers, network printers, Industrial Internet, PLC, wireless data transmission modules, electronic labels, etc.
2) Security chips and industry solutions
The products include network security certification products, smart card chips, and financial payment terminal chips. The products support more than 10 kinds of national secret/international algorithms, with secure boot, secure data storage, key security protection, programming code protection, security program upgrade, and global unique identification. and other security features. Typical application products include network identity authentication applications, IoT encryption module applications, smart door locks, OTP, RSU, smart parking, etc.
3) Trusted computing chips and industry solutions
National Technology Trusted Computing Chip Z32H330TC is the first dual-algorithm trusted computing core product in the international trusted computing industry that simultaneously loads Chinese cryptographic algorithms and international cryptographic algorithms. The chip fully supports trusted applications under the Microsoft Windows operating system and seamlessly cooperates with Intel hardware platform trusted boot. Support Jintide, Zhaoxin, Loongson, Feiteng, Haiguang, Shenwei, Intel, AMD, Qualcomm and other domestic and foreign computing platform applications.
4) Wireless RF chips and industry solutions
The most prominent wireless radio frequency chips in the exhibition are the bluetooth main control chip, the contactless card reader chip and the 5.8 GHz radio frequency chip. Bluetooth main control chip, ultra-low power consumption, specially developed for small-capacity battery-powered devices, and can be flexibly matched with various MCUs to meet the needs of Bluetooth connection in different scenarios. The contactless card reader chip has the advantages of low power consumption, small size and high performance, and has strong competitiveness in the fields of financial terminal POS, logistics and transportation, door lock access control, ETC OBU, social security card/ID card reader and other fields. The 5.8 GHz radio frequency chip has the characteristics of low power consumption and high sensitivity, suitable for various MCUs, and easily solves the wireless connection between RSU and OBU.
The products exhibited by the above national technologies will be widely used in network security certification, financial IC card, electronic license, trusted computing, mobile payment and mobile security, Internet of Things, industry, smart city, Internet of Vehicles, consumer electronics, smart home appliances and smart Home, communications, energy, medical, robotics, biometrics and other application areas.
National Technology Co., Ltd. adopts the product and market strategy of "universal + safety". With the migration and adjustment of the global integrated circuit industry layout, China's integrated circuits are entering a thriving stage of development. The state's support for the integrated circuit industry has continued to increase, so that China's integrated circuit industry chain such as national technology has gradually been completed, and the overall strength has been significantly improved.
Under the opportunity of a superior development environment, the national technology adopts a two-pronged approach, not only attaching importance to long-term technical accumulation, but also paying attention to the development of information security IC field and general MCU. National Technology has a unique vision and has been focusing on the field of information products for a long time. After decades of deep cultivation, National Technology has accumulated a lot of experience and honors both domestically and internationally. National Technology's network security certification products and solutions continue to maintain a market share of more than 80%; it is the first domestic enterprise that has passed the EMVCo financial IC card high security level certification; it is the first domestic manufacturer of financial payment terminal main control security chips; One of the enterprises engaged in trusted computing technology research and commercial product development, National Technology is currently the largest trusted computing chip supplier in the Chinese market, vigorously promoting and participating in the formulation of my country's trusted computing TCM standards. At the same time, as a member of the International Trusted Computing Organization TCG, National Technology also actively cooperates with the country to promote the entry of domestic commercial cryptographic algorithms into the international trusted computing standard, and is the drafter of the trusted computing TPM2.0 standard.
In addition, National Technology attaches great importance to the development of new products and the cultivation of innovative talents. In the direction of cryptography and chip security technology, National Technology has mastered the advanced core technology of chip security, and has built a security attack and defense laboratory, a professional chip and Internet of Things security attack and defense experimental platform, in terms of construction scale, professional structure, talent gradient, scientific research capabilities, etc. It is in a leading position in the same industry in China and is gradually in line with the international advanced level.
In the future, National Technology will continue to focus on security chips, general-purpose MCUs, trusted computing, smart cards, radio frequency chips and other innovative products and solutions. I believe that in the 8th China Electronic Information Expo, National Technology will have a perfect appearance, give full play to its corporate advantages, maintain its leading position in the industry, and create greater glories!
The Links:   LM150X08-B4   LQ065T5DG01