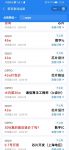 400,000 annual salary to recruit fresh students? OPPO is arrogantly recruiting chip talents
Recently, the topic of domestic smart phone manufacturer OPPO hiring chip talents with an annual salary of over 400,000 has aroused heated discussions on the Internet. Related recruitment positions also include positions such as digital IC, chip design, and chip verification. It is worth noting that OPPO's recruitment this time is facing fresh graduates, and the salary offered is more than 40W. Among them, the annual salary of chip design, chip verification and other positions is 410,000 yuan, and the annual salary of digital IC positions has reached 450,000 yuan.
400,000 annual salary, high?
As we all know, the development of the chip industry has always been a weak link in the country. Since domestic manufacturers suffered a "stuck neck", major technology giants have stepped up investment in chip research and development, and have not been stingy in recruiting talents.
Previously, OFweek Electronic engineering network reported that the domestic analog circuit field offered a salary of 1.2 million to recruit a master's degree with 5 years of experience. This is not the treatment of the first-tier cities in Beijing, Shanghai and Shenzhen. Even a master's degree in electronic engineering from 985 universities, even if the bachelor's degree is not in the field of electronics, has an annual salary of 400,000 just graduated.
And some graduates also said that the starting salary of IC design for fresh graduates is generally 30w, a slightly better 40w, and a doctoral degree is basically 55w. The slightly famous domestic listed companies are all at this price, which is also caused by market demand and investment. . He even said that the salary of foreign companies has been unable to keep up.
The OPPO that is determined to be a chip
If this recruitment news is true, it undoubtedly reflects OPPO's determination to "make a core". In February 2020, OPPO announced the "Mariana Plan" for self-developed chips. The Mariana Trench is one of the harshest areas on earth and the deepest part of the ocean known to man. The naming of the plan also highlights OPPO's definition of its core-making plan as a very challenging thing. It is reported that the "Mariana Project" is a separate project within OPPO, and its senior director of product planning is Jiang Bo. Earlier, the OPPO Chip Technical Committee was also established, headed by Chen Yan, the head of the Chip Platform Department. Some people speculate that OPPO's aggressive recruitment of chip talents this time may be reserve talents for the project.
If you want to compare with the other two domestic mobile phone friends, Huawei naturally needless to say, its HiSilicon has also entered the world's top ten semiconductor manufacturers rankings, and its self-developed Kirin series chips are well known in the country. Although the core of Xiaomi made cold, it actually released the surging series of chips. Just last year, OPPO's brother brand vivo also announced that it has created Exynos 980 5G SoC with Samsung. From this point of view, among the four major Huami OV factories, only OPPO is left behind in core manufacturing.
OPPO's core manufacturing layout has to start in 2017. OPPO registered and established "Shanghai Jinsheng Communication Technology Co., Ltd." in Shanghai, of which 100% of the shares are in the hands of OPPO. Until 2018, OPPO released many chip design engineer positions on the recruitment website, and Jinsheng Communication included "Integrated Circuit Design and Service" into its business projects. The industry did not understand the origin and destination of Jinsheng Communication. At that time, this trend of OPPO was considered by many in the industry to be OPPO's intention to deploy AI, 5G and self-developed chip fields. Only two months later, OPPO held its first own technology exhibition, OPPO CEO Chen Yongming officially announced that it is expected to increase the research and development funds in 2019 from 4 billion to 10 billion. This newly added 6 billion yuan investment obviously means that OPPO will have a very, very "cash-burning" research and development project in 2019, and this project is likely to be a self-developed mobile phone chip.
Sure enough, in 2019, OPPO successively released positions such as SoC design engineer and chip digital circuit design engineer, and even headhunters in the chip industry broke the news that it had dug many grassroots engineers from companies such as Spreadtrum and MediaTek. This also makes the outside world speculate that OPPO is developing its own mobile phone chip. Regarding the "OPPO M1" chip that foreign media broke the news, OPPO Vice President and Dean of the Research Institute Liu Chang also stated at the OPPO Future Technology Conference on December 10, 2019 that OPPO already has chip-level capabilities, such as VOOC flash charging chips. OPPO independent research and development. The M1 chip rumored on the Internet is indeed planned and may be commercialized on OPPO products in the future. Combined with Chen Mingyong's speech at the conference: "In the next three years, OPPO's total R&D investment will reach 50 billion yuan, focusing on 5G, 6G and artificial intelligence, etc.. Invest more resources and focus on the underlying core technology. These will take time, The belief that you can sharpen your sword for ten years. You must have the courage to step into the deep waters of research and development." Looking at the key information, isn't the underlying core technology of these emerging technology fields the chip?
In addition, according to the author's observation, from 2016 to 2019, OPPO's domestic smartphone market share almost hovered in the top three. It can be said that it is already in a mature and stable state. High research and development costs, and only by making further breakthroughs in core technology can it be possible to gain more advantages in future mobile phone competitions. But self-developed chips are not so easy. To solve a series of problems such as AP/BP, the technical threshold is extremely high. If it is not for developing chips through cooperation with third-party chip manufacturers like vivo, OPPO may also consider acquiring more advanced chip technology through acquisition or investment.
Earlier this year, Taiwanese media revealed that OPPO intends to buy part of the equity of Yili, a driver IC (electronic component) factory in Taiwan, to pave the way for mastering the design of driver ICs. In addition to the rumors of the acquisition of Yili, OPPO also recently invested in Jiangsu Changjing Technology. The company's main projects include semiconductor R&D, design and sales; in addition, OPPO also increased its capital in a UWB on December 9, 2020. Chip design company Shanghai Hanwei Microelectronics; On December 30, 2020, OPPO made another move and invested 11.11 million yuan in MLCC manufacturer Micro-Capacity. In just a few months, we can see that OPPO is obviously also interested in investing in chip companies.
In the global trend of "core shortage", many mobile phone manufacturers have begun to adjust their supply chain channels, and self-developed cores have also become an important development topic for more and more mobile phone manufacturers. Huawei spent ten years on the curve to break through the challenge of making cores. Xiaomi started to think about making chips eight years ago. Now OPPO has to do self-developed chips. How long do you think OPPO will take?
Behind the high-priced salary recruiting talents, talents are as "difficult to find" as chips
It is not a rare thing for OPPO to recruit talents at high prices. After all, Huawei has recruited many "genius teenagers" with a maximum salary of 2.01 million. Behind these technology companies' high-priced salaries for talents, it is found that chip talents are as "rare" as the current supply of chip products.
According to the "Talent Market Insights and Salary Guidelines" report, the integrated circuit industry has developed rapidly in recent years, and the market's demand for integrated circuit-related talents has also increased sharply. According to relevant data, it is estimated that around 2022, there will be a demand for 744,500 talents in the integrated circuit industry. Although the number of employees is increasing year by year, the demand for professional R&D talents is still in short supply.
The report shows that the main talent gaps and popular positions in key areas of the chip field include: IC design engineers, EDA software R&D engineers, semiconductor model development, digital verification engineers, FPGA experts, and wafer packaging engineers. Specifically, the average annual salary of Si/GaN new material research and development experts, DRAM research and development experts, and IC process research and development experts in the chip field can reach 800-1.5 million yuan, and the salary increase for job-hopping can be as high as 50%; in the field of big data, data platform research and development, data application Development and data product talents are hot, and some senior engineers have an annual salary of more than 1.5 million yuan; cloud computing, the Internet of things, platform architecture, solutions, and intelligent operation and maintenance high-level talents are gaping, and the annual salary of some positions exceeds 2 million yuan, and the salary for job-hopping The increase was close to 40%.
The hot track was at the time. I consulted with friends in the headhunting industry and learned that based on an annual salary of 400,000, OPPO's salary level can be said to have reached the industry's ceiling. But in fact, OPPO is not the only one competing for chip talents. "More and more domestic brand manufacturers are entering the semiconductor industry. From chip software architecture to platform, big cattle companies are hiring people. How can it be so easy to recruit." The headhunter told the author that from the Internet of Vehicles, adas, and down to the power supply, all industries are recruiting chip talents, and the salary is not low, but it is still difficult to meet the recruitment needs.
Some bloggers engaged in human resources said that based on the market price, 400,000 chip jobs are reasonable. Let alone 2021, OPPO offered fresh graduates last year, the price was also 400,000 + annual salary. Especially in the context of "Chinese people must make their own chips", in today's talent market where supply is less than demand, the market price of chip talents is expensive. Behind the high salary means that there is a serious shortage of talents in the chip field in China, but it is undeniable that the income of talents in the chip field has risen sharply in recent years.
The Links:   DG320MONO   NL4864HC13-01A