China Electronics in Hunan: Show new deeds in building a new development pattern!
In recent days, General Secretary Xi Jinping emphasized during an inspection tour in Hunan that efforts should be made to build an important national advanced manufacturing industry, technological innovation with core competitiveness, and a highland for reform and opening up in inland areas, and to break new paths in promoting high-quality development and to build new development. Show new deeds in the pattern, demonstrate new responsibilities in promoting the rise of the central region and the development of the Yangtze River Economic Belt, and strive to write a new chapter in Hunan that adheres to and develops socialism with Chinese characteristics in the new era.
Hunan Province is a strategic location for China's Electronic network information industry. In recent years, China Electronics has given full play to its own advantages and diversified its business layout to deepen its advantageous industries in Hunan. Its subsidiaries include China Great Wall, China Power Interconnection, Rainbow Group, China Software, China Power Data, Qi'anxin, Pactera have settled down, with more than 5,500 employees in Hunan, which has become a unique landscape of Hunan.
The Great Wall of China: The "Xinxiang Army" of the Electronic Information Industry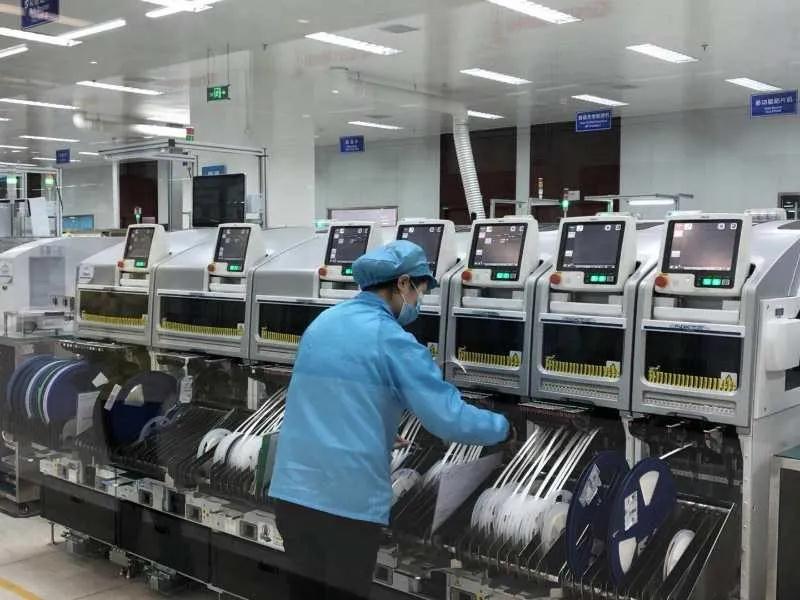 In recent years, China Great Wall, a subsidiary of China Electronics, has continuously increased its investment in independent security product research and development, industrial chain construction, industrial ecological construction, platform construction and other aspects, and has embarked on the road of independent innovation and development of central-regional cooperation.
Great Wall of China focuses on independent security and fully supports the construction of the network information industry. In 2019, it has deployed more than 30,000 autonomous security terminals in Hunan, and its production capacity has expanded from 200,000 units per year to 1 million units per year. At the same time, it will intervene in the chip design link in advance, carry out joint research and development of chips, components, terminals, solutions, etc., provide full-stack solutions from core to end, and integrate high-quality resources and technical strengths of production, education and research, and deepen cooperation between the central and local governments. CLP Software Park is the core to build a network security industry cluster area.
In addition, Great Wall of China also focuses on the "PK Ecosystem", with adaptation as the traction and alliance as the link, building an online service platform, deepening industry-university-research cooperation, and driving the construction of industrial ecology. Organize theme activities such as the Ecological Agreement and PK Ecology in Hunan, take the lead in leading 174 alliance companies, and carry out talent training cooperation with universities and colleges in Hunan Province. During the epidemic, 31 online trainings of "PK Ecology Series Open Course" will be carried out to accelerate the promotion of Hunan The ecological construction of the provincial electronic information industry.
China Power Interconnection: the "main force" of the industrial Internet industry cluster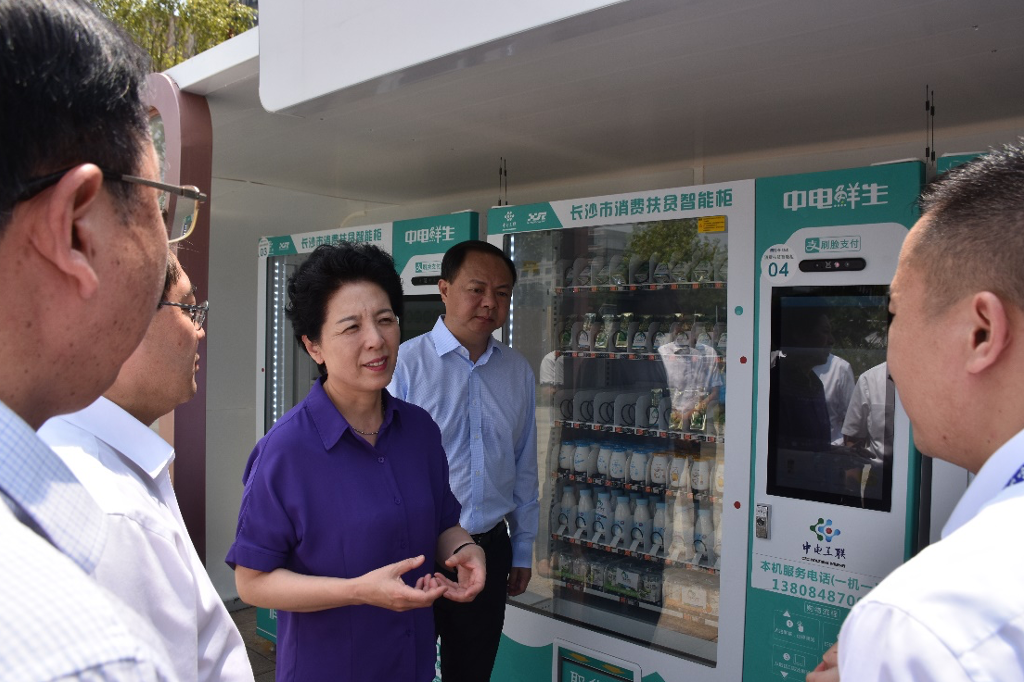 China Electronics Interconnection, a subsidiary of China Electronics, is the core support unit of the group company's "two platforms and one project". Since its establishment two years ago, it has adhered to the development strategy of "platform layout, safety-oriented, integrated industry and finance, and alliance innovation", and determined "one platform + With the business structure of "three types of customers + five types of solutions", the company ranks 12th among the top 100 industrial Internet overall solution providers. From January to August, operating income increased by 96% year-on-year, and profit increased by 209% year-on-year.
CEC Internet took the project as the starting point to promote the construction of the industrial Internet ecosystem, and undertook 15 national-level projects and 9 provincial-level projects. Among them, the "Changsha Industrial Internet Platform Test and Testing Environment Construction" project led by the construction was the first country in the central region. A key project of a regional industrial Internet platform; the jointly constructed "Industrial Internet Identification Analysis Secondary Node (Electronic Industry Application Service Platform)" project is the first domestic electronic industry industrial Internet identification analysis secondary node project. A total of 197 intellectual property rights have been obtained, 22 scientific and technological achievements have been released, and 7 achievements have reached the international advanced level.
Based on the regional platform system supported by the Industrial Internet, the Changsha Intelligent Manufacturing Research Institute, a subsidiary of China Power Internet in Hunan, has formed the "Changsha Model" of intelligent manufacturing of "local government public service + regional platform + regional government think tank". Subsidiary China Power Kaijie Technology Co., Ltd. has built a leading SMT digital cloud factory in China to create a pilot demonstration benchmark project with flexible, intelligent, and refined production capabilities. At the same time, vigorously promote the construction of industrial e-commerce platforms, supported by the CLP cloud network platform, to promote the digital transformation and upgrading of the manufacturing industry. Fulfill social responsibilities, create a new model of consumer poverty alleviation using the industrial Internet, use "5G + big data + blockchain" online to create platform-level applications, and realize the combination of "direct mining + cold chain + consumer poverty alleviation counters" offline. The sole implementer of the consumer poverty alleviation counter project in Changsha City.
Rainbow Group: "New Breakthrough" of Shaoyang Special Glass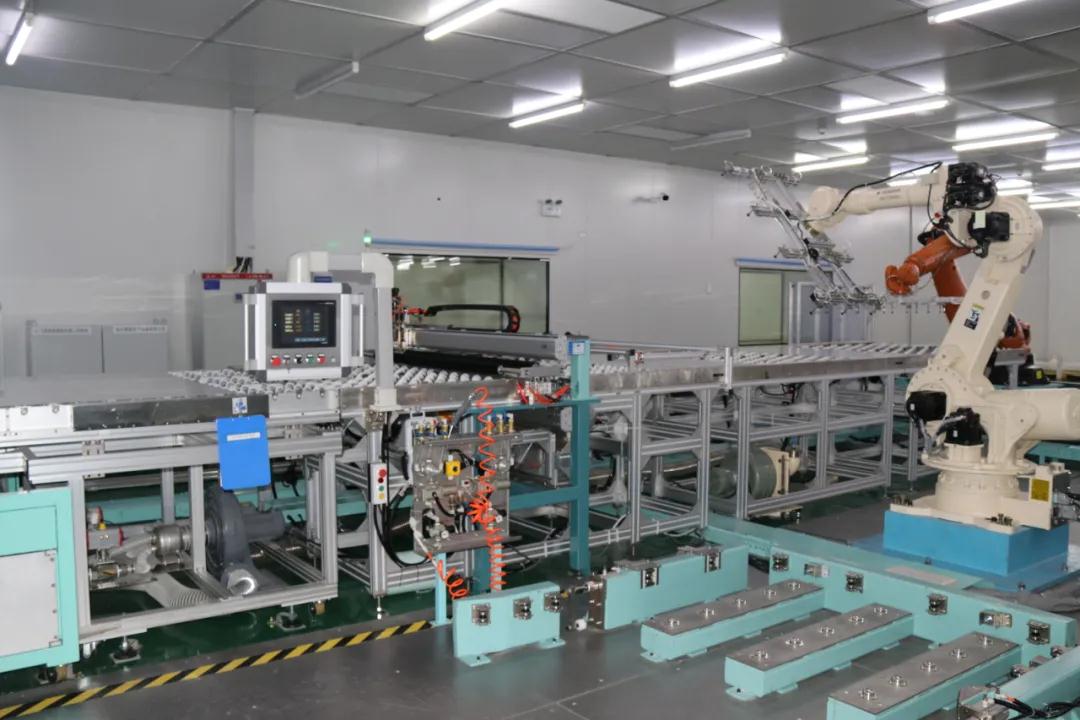 In recent years, Rainbow Group, a subsidiary of China Electronics, has continued to reform and develop, transform and upgrade, and has successively developed series of high-end cover glass products such as high-aluminum-silicon and lithium-aluminum-silicon. In Shaoyang, Hunan, Rainbow (Shaoyang) G7.5 cover glass intelligent chemical plant project plans to invest a total of 2 billion yuan to build 4 G7.5 cover glass production lines in two phases. The first production line of the first phase of the project was ignited on October 17, 2018, and it reached production in April 2019, setting a number of records. The second production line started construction in September 2019. After the unremitting efforts of all the builders, the second production line The production line has been completed. After reaching the capacity, the company will produce more than 4 million square meters of cover glass with an annual output value of more than 500 million yuan. The second phase of construction will be launched in due course. After all is completed, the annual output value of rainbow cover glass will reach more than 1 billion yuan, and it will be built into a domestic special glass manufacturing enterprise integrating R&D and manufacturing with certain international competitiveness, driving the development of the upstream and downstream industrial chain, and building for Shaoyang. "China Special Glass Valley" has laid a solid foundation.
China Software: A "Pioneer" in the Development of Internet Information Industry

Hunan Chinasoft, a subsidiary of China Electronics, focuses on building a regional development platform with Hunan as its base and radiating to many provinces and cities south of the Yangtze River to provide momentum for the development of the regional cyberspace industry. ChinaSoft Hunan, which is determined to deepen the Hunan market, uses multiple pilot projects as a starting point to create multi-scene high-quality projects, deeply participates in the formulation of relevant standards and specifications for Hunan Province's Internet and information technology, and actively cooperates with regional enterprises to improve the Internet information industry ecology and activate the regional industrial economy Development, bravely striving to be the vanguard of the development of the Internet and information industry. Its construction projects have deep coverage, large volume, new technology, complete elements, and fast speed. It has become a leading domestic and local demonstration benchmark project, and has created an influential Hunan standard and Changsha model.
Pactera: Empowering the "Bridgehead" of Regional Financial Digitalization
Pactera, a subsidiary of China Electronics, settled in Yuelu District, Changsha City in 2011. It has three local branches with nearly 500 employees. The main business is the financial technology sector, including international settlement, CRM customer system, financial big data, Digital marketing and other projects, customers covering major local joint-stock commercial banks, securities, insurance, rural credit cooperatives, etc., empower regional financial digitization. In addition, there is also a mobile Internet technology business that provides services for domestic operators and other customers.
The Links:   G270ZAN012   G190EAN010