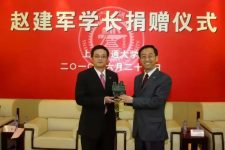 Huaqiangbei counter ranks first in the world, this company defeated Cisco with its strength
If you beat Cisco with Qualcomm chips, the Chinese will beat the bulls away!
In 1992, Zhao Jianjun, who graduated from Shanghai Jiaotong University, left his alma mater and was introduced to Shenzhen Yilida to engage in product research and development. More than a decade later, he donated 30 million yuan to his alma mater. But as we all know, success has never been smooth sailing.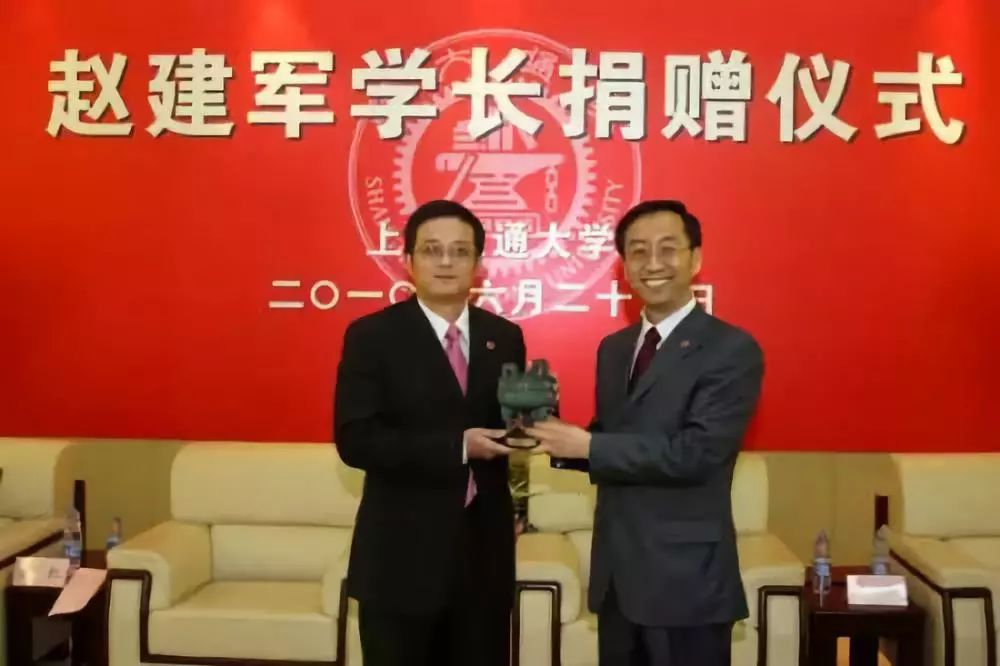 Zhao Jianjun, who came to Shenzhen, actively participated in the whole process of product design and manufacturing at Yilida, and mastered the process and management control from product development to production. However, when he was getting better, his destiny made a big joke with him. , Due to the personnel of the superiors, his department was removed, and Zhao Jianjun was unemployed.
The force that is stronger than explosive force is spiral force. Zhao Jianjun, who suffered a trough in his career at the beginning, although he did not burst out with passion like others, but he chose to start a business in a more lasting, more invisible and at the same time a more powerful way. Continue your own business. In the 1990s, Huaqiangbei was the Mecca of entrepreneurs, where great gods gathered, how many people created the myth of wealth by relying on the one-meter counter, and Zhao Jianjun also ran his own one-meter counter here and engaged in the computer trading business. In just six months, Zhao Jianjun's business talents were fully utilized. He started from scratch with his own reputation, gained the full trust of suppliers and customers, and accumulated the first 300,000 in his life. However, it seems that only setbacks can achieve a more extraordinary life. Zhao Jianjun, who was defrauded of 270,000 yuan in a business deal, suddenly returned to the starting point from the end of his career.
In order to survive in Huaqiangbei, in addition to relying on hard-working character and flexible brain, keen observation and insight are also indispensable. It is best to have some technical ability. It happens that Zhao Jianjun has them all.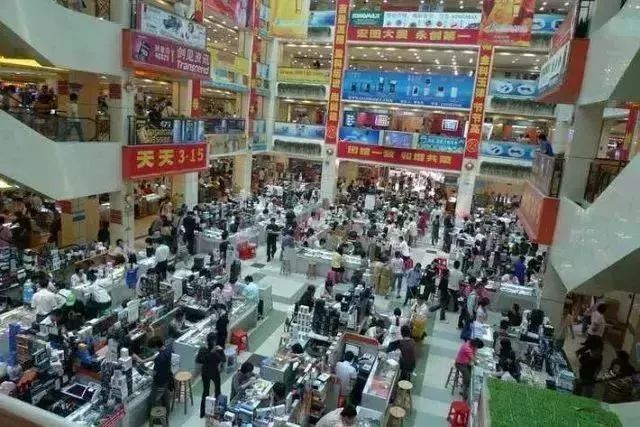 Once, when Zhao Jianjun heard people complain that it was hard to buy a computer at home, but the "cat" was expensive and not easy to use. There was demand wherever there were complaints, and there were also business opportunities. A passer-by complaint once again ignited Zhao Jianjun's Entrepreneurship enthusiasm. , He immediately established a company called Pulian, and began to develop routers that could meet the needs of users.
At that time, the network equipment market was in chaos. Basically, the market was monopolized by D-link of Taiwan and Cisco of the United States, while the production of domestic network equipment was weak, and most manufacturers were not optimistic about the production of network equipment. There are also a few domestic companies that make network equipment, but there are few that stick to it and do it to the end. Under such a background, Zhao Jianjun led all the employees of his company (3 people including himself) to enter Longtan independently. His professional enthusiasm and accumulation of technology enabled him to complete the first TP in a short period of time- LINK network card design, testing, packaging and sales.
After the launch of the new product, there was a thunder, and the sales volume was extremely hot. With this income, Zhao Jianjun was able to recruit troops to expand his team and formally face Taiwanese companies and the US Cisco. At that time, Cisco's products were superior in quality and function, but these foreign companies were difficult to avoid a shortcoming. The function was too cumbersome and did not take into account the specific needs of domestic users to carry out localization design. Zhao Jianjun started from this point. , The router has been deleted from the complex and simplified, and only the core functions are retained, making it easier for users to use.
When competing with Taiwanese companies, Zhao Jianjun adopted another strategy. Zhao Jianjun, who has a technical background, is particularly obsessed with research and development, so Pulian has no upper limit on its product research and development investment, and the price of the product is very advantageous after the product is launched. At that time, the home wired router was the first product with software in low-end network equipment. Although a few brands had stable products, they made huge profits at high prices; while other brands had low prices, they had poor product stability. Pulian quickly entered the market by relying on cost-effectiveness and pushed the price of certain models of routers below 100 yuan. This move succeeded in winning a big piece of cake.
On the other hand, how to know what kind of products users like, the answer given by Zhao Jianjun is to let users choose. Pulian first launched 5 low-priced home wired routers with the same market positioning. These routers have the same market positioning, different models, and different built-in chips and software. Friends businessmen are all confused, what is this going to do? Later, it was discovered that Pulian was using the market to help itself choose a stable chip and software solution.
After the product was sold, Pulian followed up with user feedback in a timely manner, and quickly learned which models had problems and which models were good. As a result, Pulian will gradually discontinue production of the problematic models and increase its efforts on the models that are not problematic. Soon Pulian only had 2 models left on the market. At this time, Pulian repeatedly bargained prices and swept the market with the "most cost-effective" advantage. When the competitors understood it, Pulian had already held the bargaining flag high and took the lead.
The product is right, the strategy to market is right, and the company is successful
In 1998, TP-LINK's annual sales exceeded 100 million yuan, and its products were exported to Southeast Asian markets. The company rose rapidly in the same industry.
In 2001, developed fiber optic converters, ADSL and other products that adapt to the mainstream of the market. The products started from the low-end to the high-end.
In 2003, TP-LINK wireless network products and broadband router products entered the mass production and sales stage.And made a stand in the international market
In 2010, TP-LINK was awarded the "Seventh Place in Shenzhen General Trade Export Value in 2009" with an annual export value of 170 million U.S. dollars.
In 2011, TP-LINK wireless and broadband access equipment shipments ranked first in the world, and switch equipment shipments ranked among the top four in the world, officially defeating Cisco.
In 2018, TP-LINK achieved the world's largest market share of wireless equipment for eight consecutive years, with revenue exceeding 20 billion.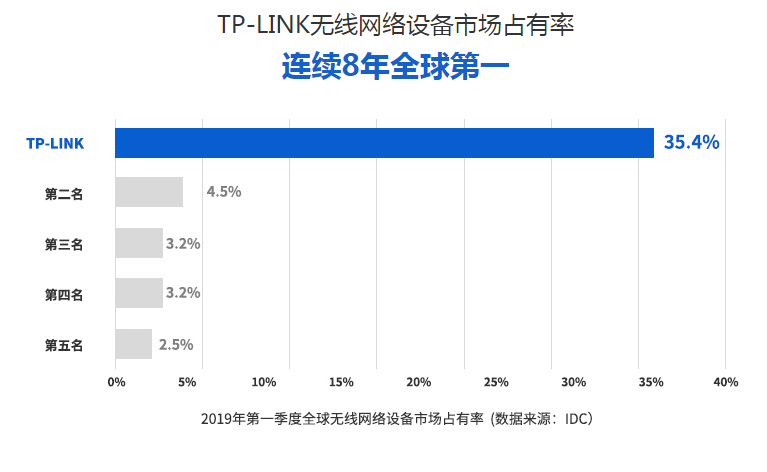 Starting from a small counter in Huaqiangbei, now it has the largest market share in the world. Its products are produced and sold globally, and its revenue is 20 billion. Under Zhao Jianguo's leadership, Pulian has become one of the few domestic companies that have completely independent R&D and manufacturing capabilities. So far, the engineer culture is still the core of Pulian. As the core department of TP-LINK, the R&D department has nearly 2,000 R&D personnel. About 45% of the company's total headcount, Pulian is a solid technology-driven enterprise.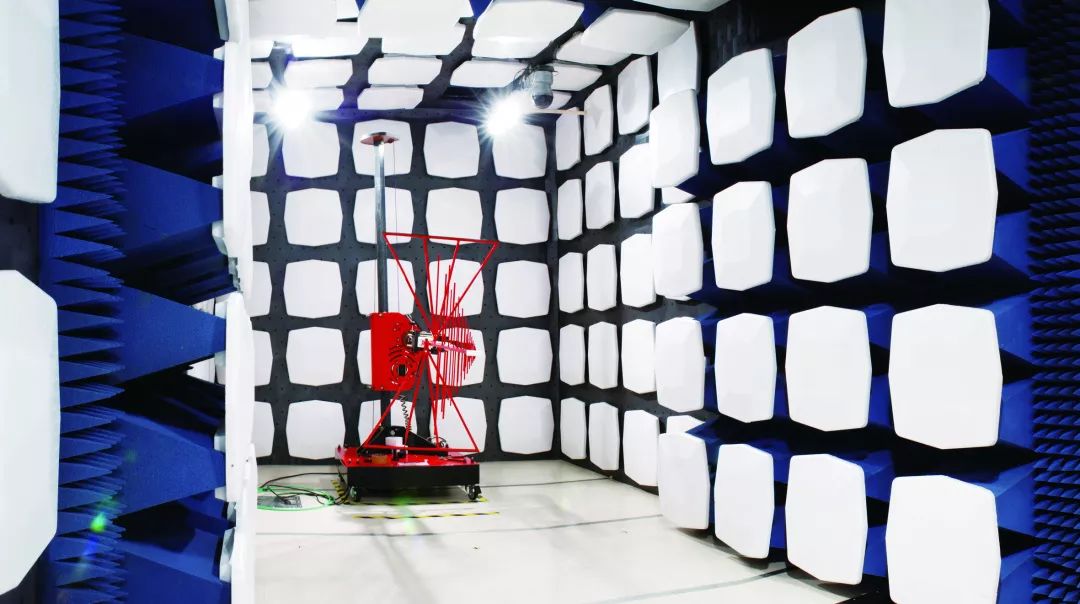 Modern professional testing laboratory in TP-LINK R&D center
With the wave of mobile internet sweeping across the country, Pulian has also become a pig in the market, ranking first among domestic routers with a market share of 75%, and defeating Taiwanese companies and Cisco in the United States. Its brand TP-LINK has been nine consecutive years. It achieved the world's first market share of wireless equipment in the year, surpassing powerful rivals such as Huawei, Cisco, and Xiaomi, and can be regarded as the invisible champion in the global science and technology industry.
Extended information
Currently, wireless router SoC chip suppliers mainly include Qualcomm, Broadcom, MediaTek, Realtek, HiSilicon, Marvell, Intel, etc.
Qualcomm
Qualcomm did not develop well in the wireless routing SoC chip business at first, and was often brought to court by Broadcom. Later, Qualcomm acquired Atheros in a rage and took over the patents in the hands of Atheros and the original low-end market. Only then completely reversed the passive situation.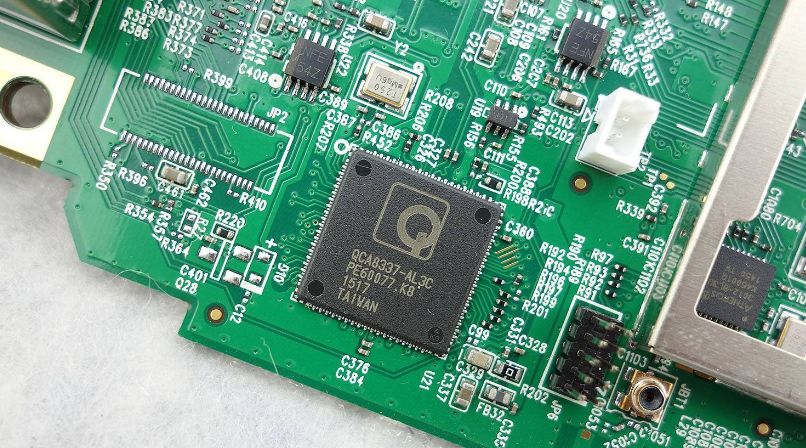 Qualcomm's solution adopted by TP-Link under Pulian, as the world's largest router company, Pulian Technology is Qualcomm's largest router chip purchaser, so at present, most consumers are exposed to many routes (especially non-intelligent routers). Qualcomm chip solutions are used (price ranges from tens to hundreds of thousands). Although MediaTek and Realtek have had a certain impact on their market share in recent years, their market share is still stable. In addition, Xiaomi, LeTV, and other companies also use Qualcomm router chips.
Broadcom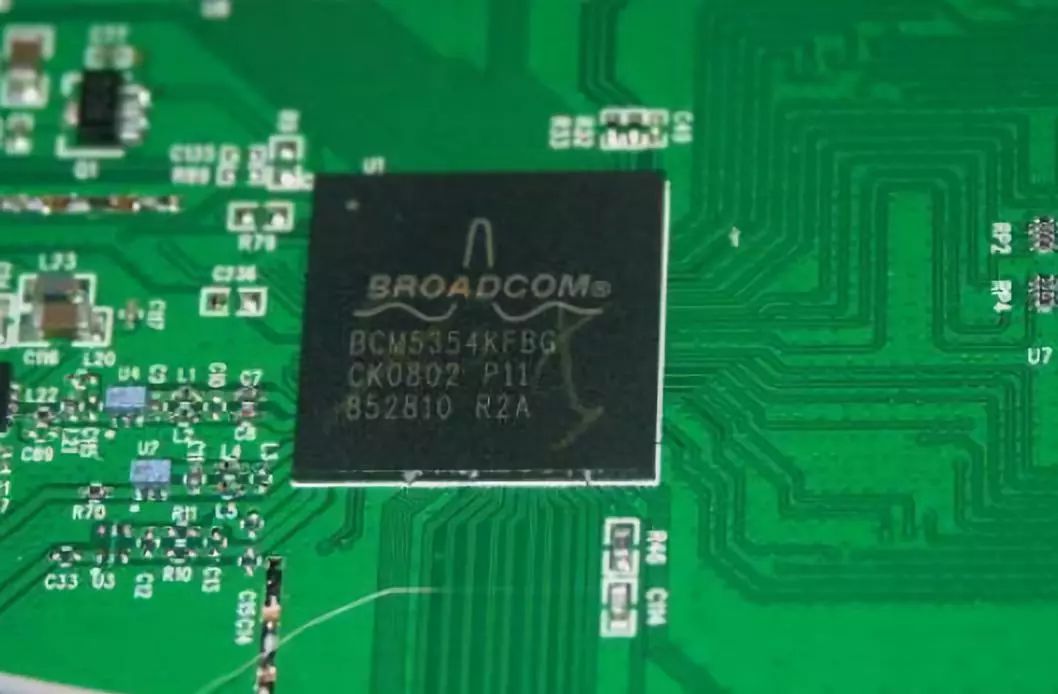 They are a pair of grievance brothers with Qualcomm, and they are inseparable in the wireless field. As a patent leader, Broadcom often used patent bullying against Qualcomm in order to curb Qualcomm. Now, although Qualcomm is overtaken by Qualcomm, it is thinner than a camel. Marathon University and Broadcom still have a large share in the mid-to-high-end market, and are technically on par with Qualcomm. Some companies' flagship models still use Broadcom's solutions, such as NETGEAR (Netgear R8500/R8000/R7000…), LINKSYS (Lingshi EA9500…), ASUS (ASUS AC88U/RT-AC5300), Tenda AC15/18), Phicomm (Phicomm K3) and so on.Currently the largest buyers in mainland China are ZTE (Light Cat), Tenda, etc.
MediaTek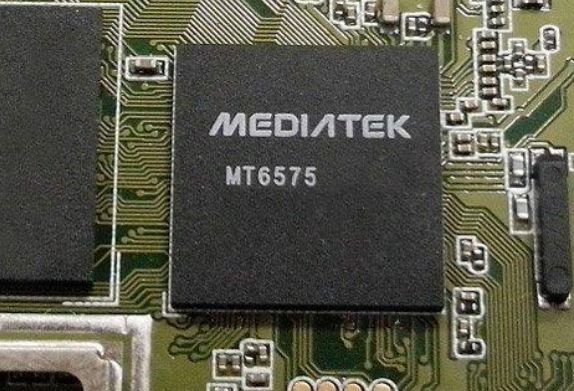 In 2011, MediaTek acquired Ralink through a share swap. Compared with Qualcomm, Ralink's technical strength and market share are not as good as those acquired by Qualcomm, so MediaTek uses price wars to exchange market share. With the rise of "intelligent routing" in recent years, Helelink's own relatively excellent pedigree (supporting USB, PCI-E interfaces, etc., high cost performance), quickly occupied a place. Nowadays, there are still many routers and vendors that use MediaTek chips, such as Extreme Routing, Xiaomi Routing, 360, and Pulian.
Realtek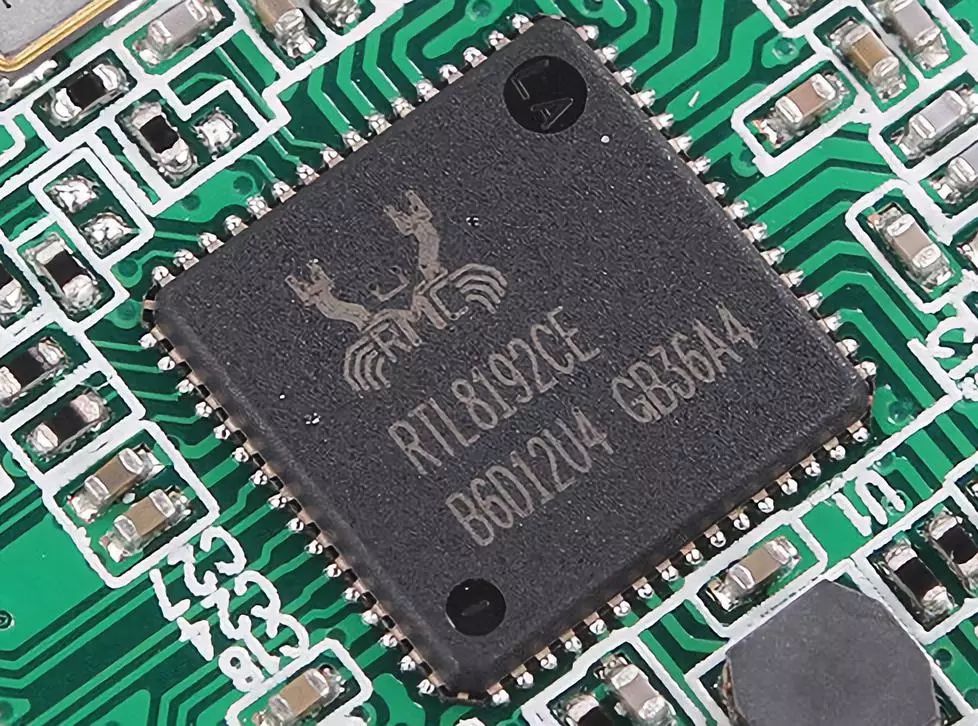 Realtek has not been in the field of wireless chips for a long time, and its market share is relatively small. However, Realtek has been working closely with 360. With the huge sales of 360 security routing, its market share has gradually increased in recent years. In addition, Leike, Huawei, and H3C (Xin H3C) are all major purchasers of their wireless cores. Among them, Huawei's Honor router series uses its own HiSilicon for the main control, and all the wireless chips are Realtek's solutions.
HiSilicon
All of HiSilicon's chips are self-produced and sold. Its routing chips are mainly used in its own optical modems. The main control part of the routing uses its own HiSilicon chips except for a few models. In addition to home routing, Huawei is Cisco's strongest competitor in enterprise routing. Recently, the international authoritative research organization IHS Markit released a report on the global router market share in the first half of 2019. Huawei router products ranked first in the operator's market share. .
Intel
Intel's router market share is very small, and its main business is in enterprise-level routing and soft routing. Phicomm K3C is the first mass-produced model equipped with this chip solution. However, this chip was released by Intel as early as 2015. Only in 2017 did some companies dare to be the first to eat crabs. It can be seen that Intel's router chips are not going well. However, the latest news is that TP-Link released the first Wi-Fi 6 router, Archer AX50 with Intel chip solution. It seems that Intel has to rely on cooperation with major buyers to increase its share.
The Links:   CM600DY-24A   DMF50174   IGBT-SOURCE