KLA introduces a new chip manufacturing measurement system that can strictly control complex manufacturing processes
"KLA Corporation announced the launch of Archer™ 750 imaging technology-based overlay measurement system and SpectraShape™ 11k optical critical dimension ("CD") measurement system. Their main application is integrated circuit ("IC" or "chip") manufacturing. When building each layer in the chip, Archer 750 helps to verify that the feature pattern is aligned with the corresponding structure pattern of the previous layer, while SpectraShape 11k helps to monitor the shape of three-dimensional structures, such as transistors and memory cells, to ensure they meet specifications .By identifying subtle changes in pattern alignment or feature shapes, these new measurement systems can help IC manufacturing
"
KLA Corporation announced the launch of Archer™ 750 imaging technology-based overlay measurement system and SpectraShape™ 11k optical critical dimension ("CD") measurement system. Their main application is integrated circuit ("IC" or "chip") manufacturing. When building each layer in the chip, Archer 750 helps to verify that the feature pattern is aligned with the corresponding structure pattern of the previous layer, while SpectraShape 11k helps to monitor the shape of three-dimensional structures, such as transistors and memory cells, to ensure they meet specifications . By identifying subtle changes in pattern alignment or feature shapes, these new measurement systems can help IC manufacturers strictly control the required complex manufacturing processes, bring high-performance memory and logic chips to the market, and apply them to 5G, AI, and data. Central and edge computing and other fields.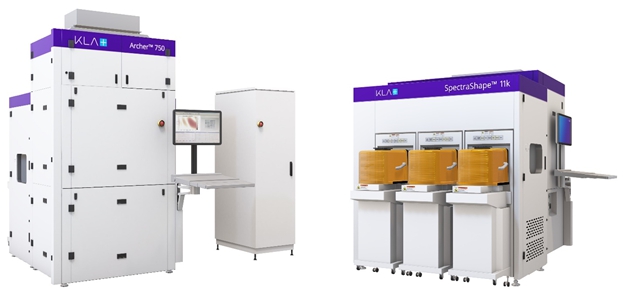 Jon Madsen, senior vice president and general manager of KLA's measurement department, said: "IC manufacturers face process tolerances measured on the atomic scale because they integrate novel structures and new materials into advanced chips." "KLA is ensuring It plays a key role in manufacturing high-quality standard chip products at a cost-effective price. Today, I am proud to announce two new members in our measurement solutions portfolio. They are a first-class team of engineers and scientists. The hard work and creative thinking of a multi-disciplinary team. The new SpectraShape 11k and Archer 750 systems bring much-needed process control functions to our fab customers, helping them produce innovative Electronic products, thereby advancing our world ."
In the case of changes in the manufacturing process, the Archer 750 engraving measurement system can provide accurate and reliable engraving error measurement results, and the achievable productivity is also a level that can only be seen on the engraving system based on scattering measurement. This breakthrough system can provide accurate and fast feedback between each layer, thereby helping the lithography machine to identify process deviations online and improve the overall pattern integrity, thereby increasing the yield faster and producing advanced logic more stably. DRAM and 3D NAND devices.
The SpectraShape 11k CD and the size and shape measurement system are an unprecedented combination of sensitivity and productivity, and can accommodate materials, structures, and wafer shapes that were previously unavailable. SpectraShape 11k has the ability to measure the functions of advanced logic, DRAM and 3D NAND devices with high precision and high speed. It can quickly identify process problems and perform strict process monitoring during the production process.
Numerous Archer 750 and SpectraShape 11k systems have passed application certification and have been put into use in leading IC manufacturers around the world. They provide critical feedback in the many process steps used in the production of innovative electronic devices. Archer 750 and SpectraShape 11k are integrated with KLA's 5D Analyzer® advanced data analysis system, which supports real-time process control and engineering monitoring and analysis. In order to maintain the high performance and productivity required by chip manufacturers, Archer 750 and SpectraShape 11k measurement systems are supported by KLA's global integrated service network.
The Links:   B150XG02-V5   CM30MD-12H