What makes the world's advanced radar sensing technology companies favor the car capital Wuhan
As China's first commercial operation line for autonomous driving landed in the Wuhan CBD, Wuhan took the lead in taking a key step in the commercial application of unmanned driving. Autonomous driving is really here! According to Gartner's latest report, by 2023, the global net increase in autonomous vehicles will reach 745.705, which is higher than 3329332 in 2019 and 137,129 in 2018. These numbers do not represent sales, but a net change in the number of autonomous vehicles. Radar sensing technology is the core component of the autonomous driving project, so it has received the attention and investment of many companies. The world's leading 5 autonomous driving companies will bring their latest products and technologies to the AUTO TECH 2020 7th China International Automobile Technology Exhibition | Wuhan Exhibition on May 7-9, 2020.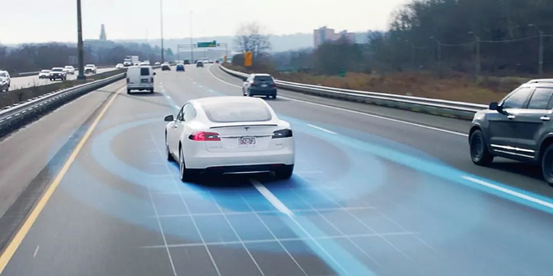 Arralis (Booth No. B1 Hall 113) was established in 2013 as an Irish high-frequency semiconductor chip developer. For L5 autonomous driving, Arralis seeks to replace Lidar with millimeter wave radar and has developed a corresponding product-E-band for cars The radar system Corvus. It is understood that Arralis has been selected by an internationally renowned first-tier supplier as the next-generation vehicle millimeter wave radar provider. Corvus is used in the world's leading L5 autonomous driving technology currently under development. In addition to the booth, Arralis will deliver a speech on "Advanced Radar Technology Promoting Future Autonomous Driving Technology" at the AUTO TECH 2020 Wuhan International Forum on Automotive Electronics Innovation and Autonomous Driving.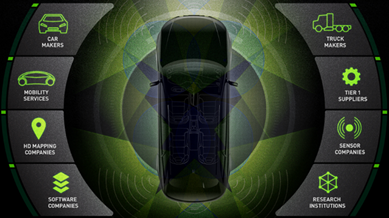 Ouster (Booth No. B1 Hall 103) is a leading high-resolution lidar sensor supplier. Ouster cooperates with NVIDIA to provide lidar sensors for L3 to L5 autonomous driving systems developed by major OEMs around the world. Production will start in 2022. The lidar sensing system is based on the high-resolution Ouster OS2 lidar and runs on the NVIDIA DRIVE AGX platform. Nvidia's full-stack software provides 360-degree sensor processing, mapping, and path planning. At that time, Ouster will bring the latest blockbuster products OS1 Mid-Range Lidar Sensor and OS2 Long-Range Lidar Sensor to Wuhan.
Quanergy Systems, Inc (Booth No. B1 Hall 112) is headquartered in Sunnyvale, California, in the center of Silicon Valley. The company is committed to providing smart sensing solutions. Quanergy is a leading provider of LiDAR sensors and perception software. Its products can be used to capture and process 3D spatial data in real time and perform object detection, recognition, classification and tracking. Its sensors have achieved breakthroughs in cost, performance, reliability, size, weight, and power efficiency. Quanergy's latest solid-state LiDAR sensor will be presented at the Wuhan International Expo Center, and a technical team from the United States will face-to-face answers to AUTO TECH automotive engineers.
OQmented GmbH (Booth No. B1 Hall 107) is a start-up company from Germany, a powerful country in automotive engineering. Dr. Ulrich Hofmann will give a technical lecture on "MEMS mirror-based LIDAR sensor laser scanning" for AUTO TECH 2020 in Wuhan. In order to help how to better use the lidar system to achieve fully automatic driving in the future.
AutoX is an autonomous driving company born in Silicon Valley, USA in September 2016. It mainly develops autonomous driving technology above L4 for complex urban road conditions. The company is positioned as a provider of autonomous driving systems, trying to create a universal platform for autonomous driving for car companies-similar to the Windows system installed on cars, which can be quickly transplanted to different vehicle platforms, and can also be customized according to the different needs of car companies plan. Dr. Pan, Technical Director of AutoX, will attend the AUTO TECH 2020 Wuhan International Forum on Automotive Electronics Innovation and Autonomous Driving and give a technical speech on "Autonomous Vehicles: What Can We Achieve Today?"
The 7th China International Automobile Technology Exhibition of AUTOTECH 2020 hosted by Watson Exhibition will be held at Wuhan International Expo Center from May 7-9, 2020. AUTO TECH is composed of automotive technology-related exhibitions and summit technology forums. The organizing committee will set up exhibition areas for automotive electronics, autonomous driving, EV&HEV technology, automotive testing technology, etc.; AUTO TECH 2020 will be held at the same time as the International Forum on Automotive Electronics Innovation Technology and Autonomous Driving. More than 300 automotive electronics suppliers and industry experts from global vehicle manufacturers, component suppliers, communication service providers, chip companies, etc. will be invited to the conference, focusing on autonomous driving and automotive electronics (ADAS environmental sensing technology, radar , Chips, automotive electronics, automotive electronics packaging and testing, etc.), new energy automotive electronics technology (thermal management, OBC and wireless charging technology, electric drive and BMS solutions), autonomous vehicle simulation and testing, etc.
The Links:   NL128102AC31-01B   MIG30J103HB