With 5G to everything, Qualcomm empowers the mobile experience to change in depth
In just two years of 5G commercial use, the enabling effect has surpassed the smartphone industry. With the deep integration of 5G with edge, terminal and cloud, a more intelligent and connected world is taking shape, which will completely change all aspects of our work and life.
The development of 5G must not only be fully integrated with other cross-cutting technologies, but also must be innovated with vertical industries in order to realize the vision of "everything with 5G". At the 2021 Qualcomm Technology and Cooperation Summit, Alex Katouzian, senior vice president and general manager of Qualcomm's mobile, computing and infrastructure business, comprehensively shared the latest progress in 5G, as well as in smartphones, PCs, XR Product innovation and subversive mobile experience spawned by other fields.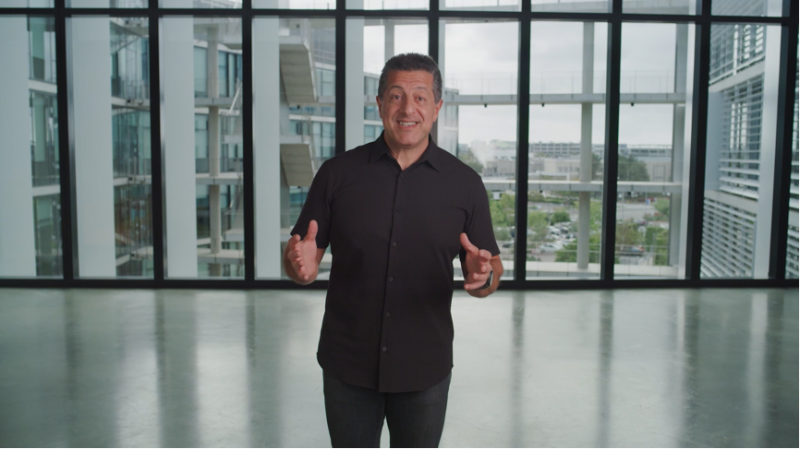 Alex Katouzian, senior vice president and general manager of mobile, computing and infrastructure, Qualcomm
5G penetrates smartphones with larger scale and more detailed experience
The pace of large-scale deployment and commercial use of 5G is accelerating. In October last year, there were 90 operators in 5G commercial deployment worldwide, and now, this number has exceeded 150. In terms of 5G smartphones, global shipments are expected to reach 450-550 million units this year and more than 750 million units next year. These phones will provide the 5G speed and capacity that consumers expect, and many mobile smart experiences will be improved. , including: high-quality video and photo capture, the ability to seamlessly share content over a cloud connection, and an enhanced streaming and cloud gaming experience.
According to Alex Katuzan, since the flagship Snapdragon 888 mobile platform was released in December last year, more than 120 terminal designs have adopted this platform, of which 40 terminals have been released or announced, becoming Qualcomm's current One of the masterpieces that constantly pursues the ultimate in 5G mobile experience.
In addition to the pursuit of top-level mobile experience, Qualcomm is also committed to expanding 5G to mobile phones of greater magnitude and levels. The newly launched 5G mobile platform, the Snapdragon 778G, mainly improves multimedia performance, which is embodied in the following three aspect:
Advanced Mobile Gaming Features
The Snapdragon 778G is optimized for mobile gaming and supports some Snapdragon Elite Gaming features, including Qualcomm Game Quick Touch, which can increase touch response speed by 20%. At the same time, high-resolution graphics bring a more vivid gaming experience by supporting more than 1 billion colors of Display.
Excellent photo and video capture
Video shooting is a highlight of the Snapdragon 778G. Users can shoot photos or videos simultaneously through the three cameras to gain more creative space.
More powerful AI features
With the blessing of AI, the above two aspects of the experience have been improved: when the user makes an important video call, multiple AI features will run in the background at the same time, which can enhance the video and audio experience through the sixth-generation Qualcomm AI engine.
The Snapdragon 778G integrates the Snapdragon X53 modem and RF system to support millimeter wave and Sub-6GHz frequency bands, providing global 5G connectivity. In addition, Qualcomm has expanded its support for 5G multi-SIM cards and enhanced the spectrum aggregation function to help global operators use spectrum resources more efficiently and bring users a better 5G experience.
5G inspires innovation in mobile terminals and edge computing
The new experience spawned by 5G is not only reflected in smartphones, but Qualcomm's 5G product solutions also cover mobile PCs, computing platforms for next-generation AR/VR, robots, automobiles and various IoT terminals, as well as network infrastructure. At present, more than 800 terminals equipped with Qualcomm 5G solutions have been released or are being designed.
In order to accelerate the popularization of 5G in mobile broadband devices, Qualcomm has launched two new reference designs based on Snapdragon X65 and X62 5G modems and RF systems for 5G data cards, which can support module manufacturers in economical, efficient and rapid development of user needs. This will also help 5G quickly open up more imagination space in PC, edge computing and other fields.
It is understood that the Snapdragon X65 is the world's first 10Gbps 5G modem and radio system, which can support faster speeds and larger network capacity, and support expansion features. Qualcomm is still continuously improving spectrum aggregation capabilities, network throughput, coverage and energy efficiency to improve system performance.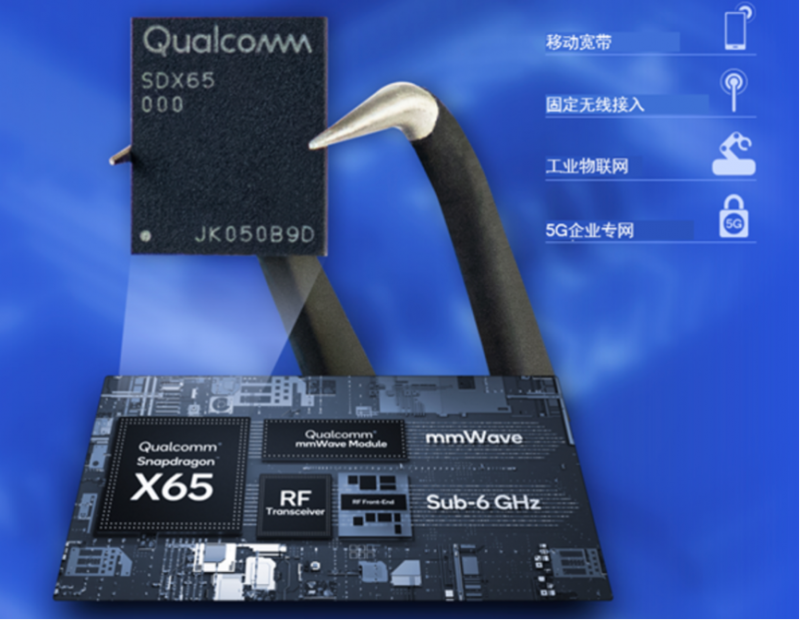 By supporting 1GHz bandwidth across Sub-6GHz and mmWave frequency bands, the Snapdragon X65 helps operators make better use of their spectrum resources. The Snapdragon X65 also further enhances the carrier aggregation capabilities of the Sub-6GHz band and supports the 200MHz bandwidth of the millimeter wave to meet the key needs of millimeter wave deployment in the Chinese market.
In terms of PC, Qualcomm has computing platforms such as Snapdragon 7c, 8c, and 8cx, covering entry-level, mid-range and high-end market needs. With 5G modems and RF systems such as Snapdragon X65 and X62, the leading attributes of thin and light design, always-on, always-connected and all-day battery life in smartphones can be extended to PCs.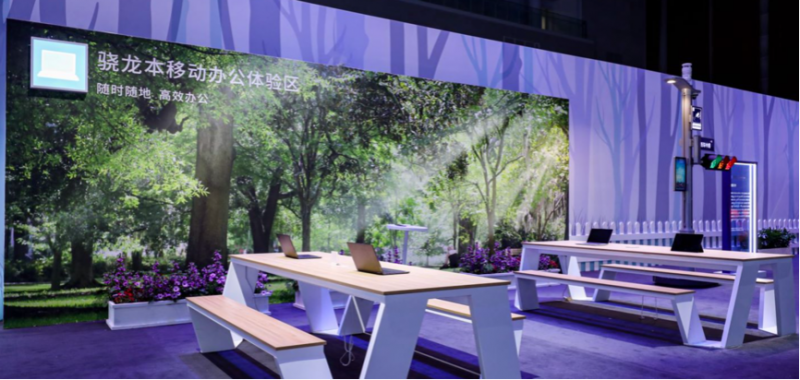 The Lenovo Yoga 5G notebook exhibited at the summit is based on the Qualcomm Snapdragon 8cx 5G computing platform, including the Snapdragon 8cx computing platform and the Snapdragon X55 baseband. The former is an eight-core Kryo 495 CPU + Adreno 680 GPU. It is understood that this is the world's first 7nm process computing platform specially built for PC and supports 5G connection. The download speed can reach up to 7Gbps, and in 4G mode, it can reach up to 2.5Gbps. It supports real-time online and instant response.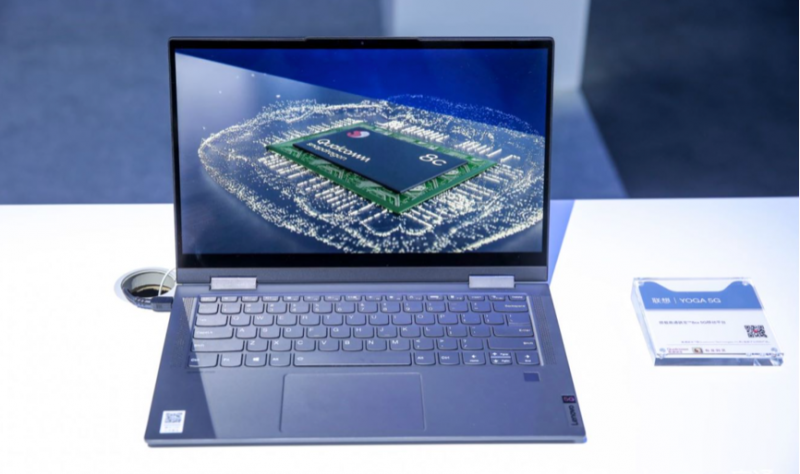 In addition, there is the Pico Neo 3 VR all-in-one machine equipped with the Snapdragon XR2 platform. It adopts a 4K-level high-definition screen and supports 6DoF, allowing users to experience immersive online VR games with clear, smooth and no delay.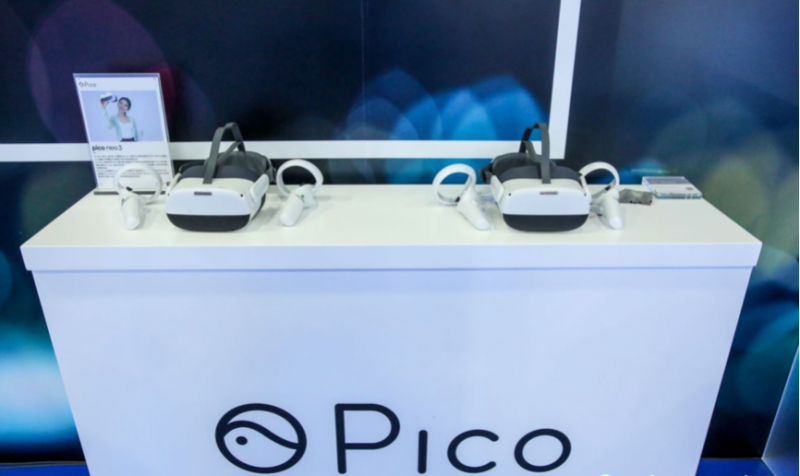 According to Qualcomm's forecast, 5G combined with virtual reality and enhanced terminal-side processing will eventually be able to support realistic mobile unbounded XR. This mainly requires the low-latency, large-capacity and high-quality services of 5G on the edge cloud to support local rendering load offloading, and the terminal side of the XR head display provides energy-efficient, latency-sensitive rendering and tracking, and finally realizes XR's borderless information deal with.
In the field of robotics, Qualcomm is also constantly innovating. The ping-pong robot is based on Qualcomm's first 5G+AI robot RB5 platform. It uses Qualcomm's fifth-generation AI engine and has a powerful computing power of 15 trillion times per second.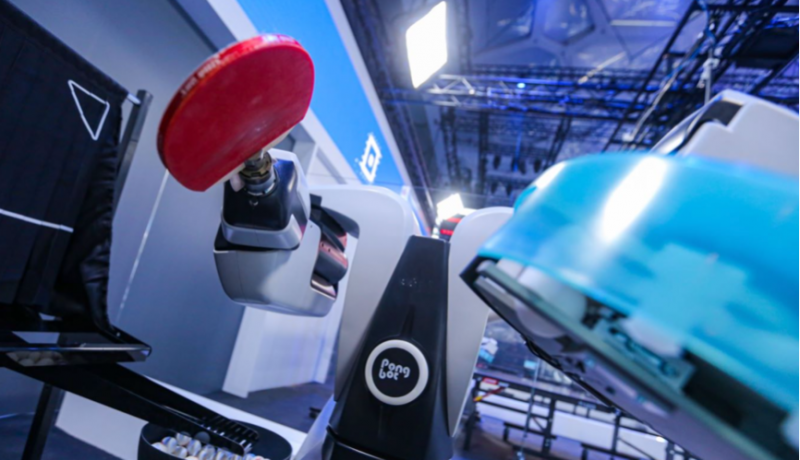 HiPhi X, the world's first 5G+V2X smart car with mass delivery, was also unveiled at the summit. It is equipped with Qualcomm Snapdragon Automotive 5G platform, integrated C-V2X direct communication, high-precision multi-frequency global navigation satellite system (HP- GNSS) and RF front-end functions that support key frequency bands of mainstream operators around the world, enabling 5G-enabled ICV experience.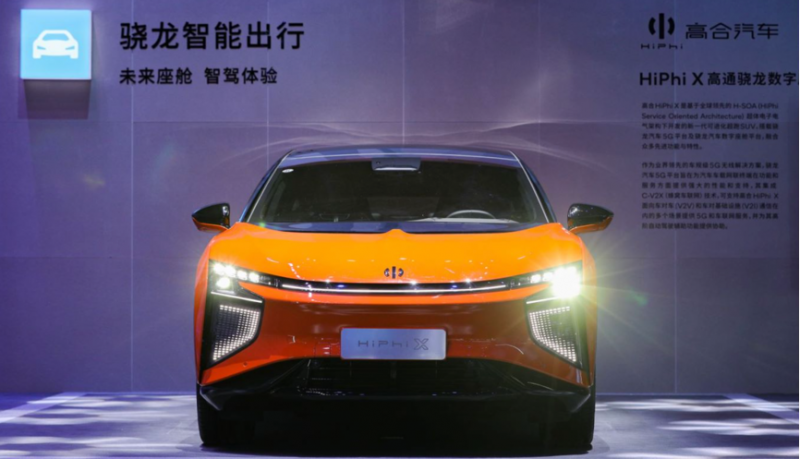 Millimeter wave further unleashes the potential of 5G
Densely populated urban environments require very high network capacity, and network deployment in such scenarios generally faces cost challenges. What challenges does this bring to 5G networks?
According to an analysis by the GSMA think tank, in locations with high network capacity needs, the total cost of ownership of a network system deployed using mmWave and mid-band frequency bands is lower than the cost of deploying in the mid-band band alone. This also applies to entirely new deployment models, such as fixed wireless access in indoor mmWave systems.
That's why mmWave technology is critical to unlocking the full potential of 5G, supporting multi-gigabit speeds and massive capacity, and being cost-effective, key ideas from the original vision of 5G.
How is mmWave technology currently progressing globally? Alex Katuzan said that including Italy, Japan, Singapore and the United States have deployed millimeter-wave commercial networks, and more than 150 operators around the world are investing in millimeter-wave technology. It is expected that South Korea will further expand the deployment of millimeter-wave networks, and China will continue to carry out the preparation and testing of millimeter-wave deployment since last year.
During this year's Shanghai MWC, Qualcomm and China Unicom jointly created a 5G millimeter wave exhibition area, showing the network supported by ZTE, and the real-time 5G millimeter wave network connection between terminals equipped with Snapdragon modems and RF systems. Vivo, ZTE , TCL, OnePlus and other terminal manufacturers as well as many module manufacturers participated in it, highlighting the great importance the Chinese industry attaches to millimeter wave.
According to Ma Hongbing, general manager of China Unicom's Science and Technology Innovation Department, 5G millimeter wave has the characteristics of large bandwidth and differentiated technology, which can provide larger bandwidth, larger capacity and higher performance in hotspot-dense areas. Combined with MEC and AI technologies, millimeter wave technology can provide customized private network services for target customers, and can be widely used in scenarios such as smart factories, smart parks, and smart terminals. As the only official communication service partner of the 2022 Beijing Winter Olympics, China Unicom is deploying 5G facilities in and around the Olympic venues to provide high-level 5G business services.
Next step 5G network technology plan
Using millimeter waves to provide higher capacity, throughput and low latency, providing higher energy efficiency and performance, Qualcomm hopes to lead the development of 5G and reshape the 5G mobile experience. The multi-generation modem and RF systems it provides are helping the industry to seize the new opportunities of 5G through the addition of new functions. For example, through advanced technologies such as highly integrated modems and radio frequency systems, terminal manufacturers can provide consumers with stylish and thin mobile terminal designs, while providing excellent data transfer rates, network coverage, call quality and all-day battery life.
"The opportunity to build a more modern 5G network is worth looking forward to. As cellular infrastructure evolves towards virtualization, modularity and interoperability, cellular infrastructure is becoming more open, competitive and a platform for innovation" , Alex Katuzan introduced the next step, "High-performance 5G modem and RF technology can provide existing and emerging infrastructure vendors with a unique 5G RAN platform. We are committed to providing large-scale Open 5G vRAN network technology to drive this new infrastructure deployment model. Scalable support for macro and small cells by making the solution compatible with open RAN and hardware accelerated virtualization, and support for all major 5G worldwide mmWave and Sub-6GHz bands."
In the past two years, we have not only seen the gradual popularization of more and more smartphones based on Qualcomm 5G technology, but also seen the expansion of 5G to more industries and fields, promoting the profound changes in social productivity. So, what role does Qualcomm play in the large-scale deployment of 5G and subverting the future mobile experience?
Alex Katuzan believes that Qualcomm's role in the industry has always been to support ecosystem participants to create better products and services by reducing complexity. In the next step, by accelerating the development of technological trends such as XR, autonomous driving, robotics and cloud services, Qualcomm will continue to invest in research and development to meet the needs of ecosystem development and work with partners to promote the rapid commercialization of 5G.
The Links:   MG300Q1US51   PM75RSA060