What is the confidence of Geely Auto/Skyworth Group for cross-border car manufacturing and mobile phone manufacturing?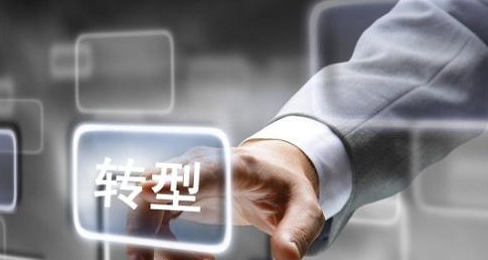 In Sun Tzu's Art of War, it is said that soldiers have no constant force, and water has no constant shape. Those who win because of the changes of the enemy are called gods.
Markets are like battlefields. Especially in the post-epidemic era, many industrial transformations are accelerating, and some industry giants have also put aside their old faces for stability and incarnated as multi-disciplinary cross-border main players. As far as Apple and Xiaomi, as close as Skyworth and Geely. You come and go, cross attack, so lively.
It's just, how confident is the cross-border, whether it becomes a gimmick, and what are the chances of winning?
01
Cross-border "little experts" and the goal of 100 billion
Skyworth cross-border, there is no lack of logic.
According to data from Aowei Cloud, in the first half of 2021, the cumulative sales volume of China's TV market fell by 14.7% year-on-year.
According to Wang Zhiguo, chairman of Shenzhen Skyworth-RGB Electronics Co., Ltd., consumers used to know that TV was a channel for watching film and television programs, but now this channel has been replaced by mobile phones. Watching TV is not as convenient as watching mobile phones, and many content on mobile phones will form differences, resulting in a decline in TV user demand.
Facing the cruel reality, Wang Zhiguo said that Skyworth hopes to put a large TV screen into the home and transform it into a smart device with a larger screen.
On the evening of September 23, Skyworth TV released four flagship new products at its autumn new product launch conference, covering the two cutting-edge Display technologies of OLED and MiniLED. Driven by core technologies such as Skyworth OBM and Skyworth 30+ image quality adjustment, it has achieved differentiated advantages in smart display technology.
The unique advantages also bring considerable returns: Skyworth TV's turnover increased by more than 33% compared with the same period last year. Skyworth's OLED TV domestic market share reached 41.6%, continuing to lead the industry.
However, behind the highlights, growth bottlenecks are also visible to the naked eye.
In 2018, Skyworth Group's net profit fell by 64.96% year-on-year. It was also at the 30th anniversary celebration this year that Skyworth officially proposed the "One Three Three Four" strategy, set a transformation and upgrading strategy in the next five years, and entered the target of 100 billion revenue.
However, from 2018 to 2020, the revenue was 40.2 billion yuan, 37.2 billion yuan and 40 billion yuan respectively.
In the first half of this year, Skyworth Group's revenue was 22.567 billion yuan, a year-on-year increase of 41.2%; the net profit attributable to the parent company was 409 million yuan, a year-on-year increase of 4.60%.
In terms of sections, the turnover of the multimedia business centered on television was 13.655 billion yuan, a year-on-year increase of 45.4%; the sales revenue of the smart electrical appliance business centered on white goods was 2.2 billion yuan, a year-on-year increase of 17.02%; the intelligent system The business was 4.599 billion yuan, a year-on-year increase of 20.87%; the modern service business such as home appliance maintenance and logistics was 1.987 billion yuan.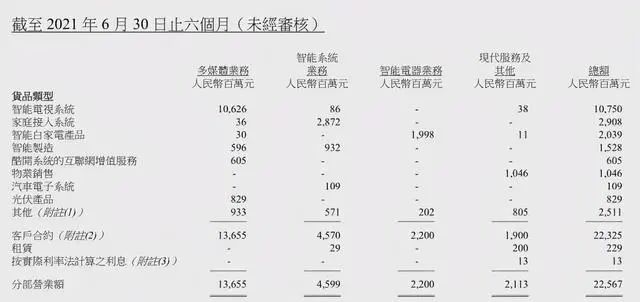 Multimedia business is still the core revenue source of Skyworth Group. However, affected by the weak domestic color TV market, the domestic sales volume of Skyworth TV decreased by 15.6% in the first half of the year, and its domestic market share was 13.3%, ranking third with TCL.
Data show that domestic TV sales were 47.79 million units in 2013 and 47.72 million units in 2019. It slipped further to 44.5 million units in 2020. Incremental peaking and deep cultivation of stock have become the "new normal" of the industry.
On the other hand, the five giants of Hisense, Skyworth, TCL, Konka and Changhong are still fighting. Although Changhong and Konka have fallen behind, no brand has really fallen, and the overtime is still going on. And with the advent of the era of smart TVs, Internet brands such as Xiaomi and Huawei have crossed borders, making the industry more competitive.
The white goods (smart electrical appliances) business is regarded as a key link in the two wings of the group. But from the current point of view, none of the three major white goods products of Skyworth air conditioners, refrigerators and washing machines have entered the first-line camp, and the overall revenue ratio has remained at around 10%, which is still a long way from the revenue pillar.
Obviously, to complete the 100 billion target, Skyworth needs a new growth curve.
From the perspective of multiple actions, it can also be called a cross-border "little expert".
Real estate first. On December 7, 2018, Chuzhou Skyworth Construction Development Co., Ltd. invested 1.052 billion yuan and won a plot of nearly 500,000 square meters in Chuzhou City.
Public information shows that the company's business scope includes "real estate development and management, real estate marketing planning", etc., and it is a pure real estate company.
In the same year, Skyworth Group signed an investment framework agreement with Huangpu Guangzhou Development Zone. The company will invest about 7 billion yuan to build an intelligent industry innovation base in the Sino-Singapore Guangzhou Knowledge City. In March 2020 and in September this year, Skyworth Group made two acquisitions here.
On September 26, 2021, in the second centralized land sale in Nanjing, Nanjing Jingweihong Real Estate, a subsidiary of Skyworth Group, bid for a house at a reserve price of 559 million yuan.
Skyworth Group stated that the real estate development business is one of the core businesses of the Group, and the location and potential development prospects of the land are in the overall interests of the company and its shareholders.
Over the years, Skyworth's real estate business has seen a lot of improvement. In the first half of the year, the property sales revenue was 1.046 billion yuan, and the profit was 340 million yuan. Compared with the loss of 24 million yuan in the same period of last year, it turned from a loss to a profit, which is worthy of recognition.
However, from the perspective of the overall housing market, the industry is at the key adjustment node of squeezing bubbles and removing risks, and the entry threshold and market uncertainty are increasing. The head-focusing effect is strengthened, and the competition will be more intense in the future. Skyworth, which is not dominant in experience, volume, and capital, can continue to improve the momentum, room for improvement, and challenge geometry. It remains to be seen.
Second, enter the photovoltaic business.
In January 2020, Shenzhen Skyworth Photovoltaic Technology Co., Ltd. was established. The business model is Internet + Photovoltaic + Huimin Finance. In May of the same year, Skyworth photovoltaic household products were launched.
According to Skyworth's plan, the company started with distributed photovoltaics in the early days, because it belongs to the retail business and is close to the terminal sinking market, which is convenient for synergy with its own traditional business. It is worth noting that the new photovoltaic business appeared in Skyworth's semi-annual report, contributing 829 million yuan in revenue, which is currently included in the multimedia business field.
However, when the white goods business is still in the incubation period, whether the layout span of Skyworth's photovoltaic business is too large, and whether the later business can match and synergize, still needs to be tested by the market.
In addition, although household photovoltaic products have consumption attributes, their heavy assets and long-term attributes are obvious, and the upstream of the industrial chain accounts for most of the industry's profits. As a late entrant, the gross profit margin of Skyworth's photovoltaic business is about 12%, and there is a question mark on how much net profit it can really contribute.
Of course, more attention is still "car building".
It should be pointed out that Skyworth Group just transferred its own trademark to Kaiwo New Energy Automobile Group, which is not a cross-border car manufacturing in the true sense.
On March 26, 2021, Kaiwo New Energy Automobile Group and Skyworth Group signed a relevant trademark transfer agreement. The former obtained the transfer of the twelfth trademark of "Skyworth Brand" from Skyworth Group at a price of 28 million yuan. "Skyworth Auto" has become a brand of Kaiwo.
According to public information, the ultimate beneficiary of Kaiwo Automobile is Huang Hongsheng, the founder of Skyworth Group. In 2010, he started his second business and established the group in Nanjing.
In 2011, Huang Hongsheng acquired and reorganized Nanjing Jinlong Bus Manufacturing Co., Ltd., and shifted its development focus to new energy commercial vehicles. In 2015, to build a talent team and technology research and development. Obtained passenger car qualification in 2017.
On April 27, 2021, the "Skyworth Automobile" brand was officially released. In September, an overseas delivery ceremony was held, and 30 Skyworth vehicles were exported to Germany.
As a crossover, the product is sold to the birthplace of automobiles at the beginning, which is naturally eye-catching.
In fact, Skyworth has entered 42 countries including Germany and Israel since the prototype car went abroad in November last year.
Li Chen, an industry analyst, said that the focus on overseas development has a big environmental logic: under the multiple influences of the spread of the epidemic and the shortage of chips, the production capacity of the global auto industry has been reduced, and nearly 3 million vehicles were cut in August alone. Coupled with the strict environmental protection pressure in Europe, the supply of new energy vehicles in Europe is in short supply, and many overseas dealers have begun to look for sources in China.
However, behind the prosperity, hidden worries also need to be vigilant. The epidemic has pushed up sales in the short term, but after the tuyere, will there be big ups and downs? At the same time, due to the malicious arrears of dealers, some overseas enterprises have generated huge amounts of bad money. In the long run, relying solely on trade exports will also be difficult to guarantee after-sales service, which will be detrimental to user experience and brand reputation cultivation.
Of course, freshmen will inevitably have all kinds of flaws, and it is more expensive to find out the omissions and fill in the gaps.
However, from the perspective of Skyworth Automobile's planning, the promotion of new expansion is still the top priority: it plans to launch at least 4 new pure electric models by 2025, with sales of 250,000 vehicles and 500,000 vehicles by 2030. Huang Hongsheng said that Skyworth Automobile has invested 10 billion yuan at present, and will invest another 30 billion yuan in the future, and finally link the capital market to achieve a market value of 300 billion yuan.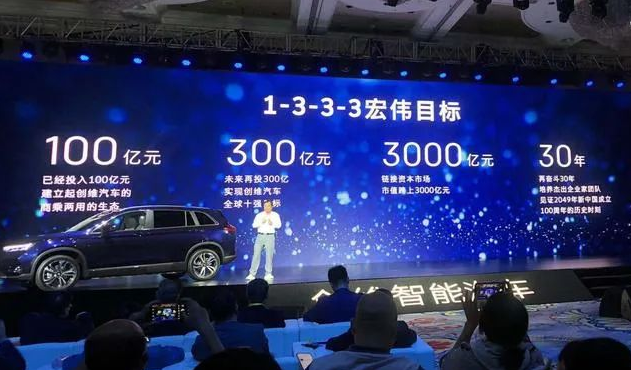 The vision is grand enough, but in the past, many cross-border players such as LeTV and Evergrande have also vowed to come. Skyworth, will you have better luck?
Behind 10 years of sharpening his sword and taking a thrilling jump, is Huang Hongsheng's ambition of the world's top 500. "I have always hoped to bring the company into the world's top 500. In 2010, the threshold of the world's top 500 was about 120 billion yuan (annual sales revenue), and Skyworth home appliances were about 40 billion yuan at that time, which is still a long way from 100 billion.", "Single Relying on the home appliance industry, we will never be able to enter the Fortune 500."
In 2010, China ranked No. 1 in global car sales for the second consecutive year, which made Huang Hongsheng see hope that "the car market is so large, and the value of a car is dozens of times that of home appliances. If you add new energy vehicles in the future, opportunities will arise. bigger."
In July 2021, Huang Hongsheng revealed that Kaiwo Automobile plans to submit an application for listing on the Science and Technology Innovation Board by the end of the year, and has completed billions of yuan in financing.
65-year-old Huang Hongsheng still has a bigger and stronger heart.
However, there is also strong competition in the big market, especially when it is launched overseas, channels, brands, and after-sales support will consume more human, material and financial resources. Many experienced auto giants are under a lot of pressure, not to mention crossovers.
Industry analyst Hao Rui said sustainability is a major challenge. It is easy to enter the overseas market, but it is difficult to share the cake for a long time and survive well. When the wind is good, the more you need to play steadily, consolidate the shortcomings as soon as possible, and avoid becoming a naked swimmer after the low tide.
02
Why does Geely make mobile phones
Is the time ripe?
"Post-60s" Li Shufu is also on the cross-border outlet.
Geely, which has been building cars for 25 years, is the first private enterprise to be granted permission to produce small cars by the state; the first to produce low-priced cars that are popular in the Chinese market; it is also one of the most successful foreign acquisitions in the Chinese auto industry.
Along the way, the development of Geely is closely related to Li Shufu.
Just before the National Day, Li Shufu publicly stated: Geely is going to make a mobile phone! It needs to be a high-end field and create a global market.
As soon as the news came out, public opinion exploded. As we all know, new energy vehicles are a popular cross-border business, and mobile phone companies such as Xiaomi, Huawei, and Apple have entered; Geely has gone the opposite way and entered the saturated mobile phone field. Is it a new way or a dangerous move?
It should be said that Geely has been standing in the air of public opinion recently.
At the end of August, Jikr Auto, jointly invested by Geely Automobile and Geely Holding, announced the completion of a $500 million Pre-A round of financing; at the end of September, Volvo's electric vehicle brand Polestar IPO will use a backdoor method to land in the U.S. stock market. The market valuation is US$20 billion; in addition, according to media reports, Lotus Technology, a subsidiary of Geely Automobile, is also planning a round of financing.
It is not difficult to find that Geely's auto business is doing well.
Just one new energy market is enough to trigger infinite reverie. Why did you suddenly enter a Red Sea market with a stable structure, fierce conquest, and inexperience during a critical period of power?
Is Geely serious about making mobile phones?
According to Geely's announcement, Wang Yong is the CEO of "Xingji Times", the company responsible for the mobile phone business. According to industry insiders, he once served as the head of ZTE's TD-SCDMA production line, and later joined the ASUS Group and then started his own business. Another executive, Zhang Yadong, was also born in ZTE, and served as the vice president of ZTE Mobile before starting his own business.
At the same time, many employees with Xiaomi background also joined the Geely mobile phone team, such as Wang Wenjun, the head of system and software, who joined Xiaomi in 2010 and then moved to OPPO mobile phones. Some people from Xiaomi even revealed to 36Kr, "The other party is using 2 to 3 times the price to poach people from Xiaomi."
All-out preparations, obviously Geely is not just talking.
In Li Shufu's view, cars and mobile phones are the terminals and entrances of consumers' smart life. Through the integrated intelligent solution centered on the smart phone, the interactive experience of the whole scene is reconstructed, and the functions of human-computer interaction and vehicle connection are better realized, so as to provide users with a better experience.
In 2018, Yikatong, founded by Li Shufu and Shen Ziyu, developed the GKUI intelligent ecosystem based on the Android system. More than 40 of its models have been equipped with this system. The new iterative product in August this year, the "Galaxy OS" system, also landed on the Geely Xingyue L model.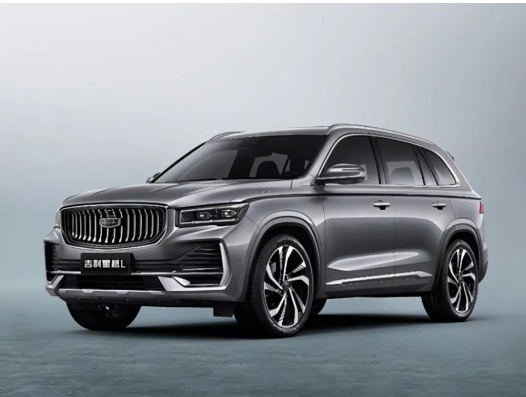 From this point of view, Li Shufu is playing a big ecological game. Not only to share the mobile phone market, but also to expand new space for the automotive business in the tide of the new four modernizations.
In addition to good intentions, the warmth and coldness cannot be ignored.
According to the data of the Passenger Federation, in the first half of 2021, the wholesale and retail of new energy vehicles in my country will exceed one million in half a year. From January to June, 1.087 million new energy passenger vehicles were wholesaled, a year-on-year increase of 231.5%. The retail sales of new energy vehicles was 1.001 million, a year-on-year increase of 218.9%.
In the face of the "high success" curve, the growth rate of Geely Automobile is not dazzling.
On August 18, Geely released its semi-annual report. From January to June, Geely Automobile's revenue was 45.032 billion yuan, a year-on-year increase of 22.30%; its sales volume was 630,200 units, a year-on-year increase of 19% (including export sales); its net profit was 2.41 billion yuan, a year-on-year increase of 4%. .
In terms of sales structure, Lynk & Co sold 107,873 vehicles, a year-on-year increase of 96.98%. Proton sold 57,854 vehicles, a record high.
However, in terms of new energy vehicles, data from the China Automobile Association showed that the national sales of new energy vehicles were 1.206 million, a year-on-year increase of over 200%. Geely's new energy vehicles sold 30,071 units, an increase of only 3% year-on-year, and only 4.7% of the overall sales.
In other words, Geely Automobile's main source of profit is still traditional fuel vehicles.
In contrast to its competitors, BYD sold a total of 247,000 new cars in the first half of the year, a year-on-year increase of 55.51%. Although the volume is not as good, the growth rate is strong. In particular, the growth rate of new energy passenger vehicles was the fastest, reaching 161.47%, making it the biggest contributor to BYD's sales. At present, the sales volume of new energy vehicles has exceeded 60%.
Data from the Passenger Federation in September showed that the retail sales of new energy passenger vehicles reached 334,000 units that month, a year-on-year increase of 202.1% and a month-on-month increase of 33.2%. The good news is that Geely Automobile sold 11,177 vehicles in the new energy field, an increase of about 83.5% year-on-year, achieving the highest monthly sales level since November 2019, which is worthy of praise. But overall, there is still a certain gap from the first-tier camps such as BYD, Tesla China, SAIC-GM-Wuling, and SAIC Passenger Cars.
Back in November 2015, Geely announced a high-profile "Blue Geely Action" new energy development strategy, with the goal that by 2020, sales of new energy vehicles will account for more than 90% of Geely's overall sales. Among them, pure electric vehicle sales accounted for 35%.
To this end, Geely has launched new energy vehicle brands such as Polestar, Geometry, and Maple Leaf. By the end of 2020, it has covered the high, medium and low-end markets. However, in 2020, the sales volume of new energy vehicles in Geely Automobile is only 6.8 10,000 vehicles, down 39.8% year-on-year, accounting for 5.2% of the overall sales volume, and even being left behind by some new car-making forces.
In his internal speech this year, Li Shufu also admitted that the above-mentioned plan failed: "This is not the wrong strategic direction, nor the failure of strategic implementation, but the fact that the historical time is not ripe and the external strategic conditions have not been formed. Examples of such failures abound. There are companies, and there are also car companies in Europe, the United States, Japan, and South Korea, so we don't have to be depressed about it."
At the same time, Geely Automobile announced a five-year plan: by 2025, the market share will rank first among Chinese brands, and the sales volume will reach 3.65 million vehicles (including Jikr vehicles).
The ambition is still there, but compared to Great Wall Motor's 2025 strategic goal: 4 million sales, 80% of which will be made up of new energy vehicles, is it still a little stingy?
Perhaps, the layout in the field of new energy vehicles is less than expected, prompting Li Shufu to have the above-mentioned mobile phone crossover.
Geely said that Li Shufu's original intention was not only to lay out mobile phones, but also to lay out the future technology ecosystem, and the next big game of cross-border integration, strengthening the ecosystem, and building a moat.
The vision is ambitious enough, but the reality is also skinny. Unlike the vibrant new energy vehicle market, the space left for new players in the mobile phone market is already very narrow, and it is not easy to share.
In terms of market share, IDC's report on China's mobile phone market in the second quarter of 2021 shows that Apple, OV, Xiaomi and other manufacturers have eaten more than 70% of the market. Although Huawei is subject to lack of cores, its channel brand power is huge, and it is rapidly replenishing the chain. , a comeback is only a matter of time. In the hand-to-hand combat, the old cannons Meizu and ZTE in the past have long been classified as "Others".
On the other hand, as the quality of mobile phones improves, the perimeter for consumers to change phones has been extended. Counterpoint data shows that the current average replacement cycle for domestic smartphone users is about 22 months, which is 4 months longer than 2 years ago.
From this, how much space is left for Geely's counter-offensive?
In the past, Gree, Haier, TCL, etc. have all crossed the mobile phone market, and each is full of confidence. However, most of them were lacking in product concepts, marketing methods, etc., and ultimately did not stir up much water, and Geely's success rate has increased. How many?
It is worth noting that the reasons for the failure of the "Blue Geely Action" and the sorting out of public opinions are also related to the multi-brand line and the radical and blind layout. Li Shufu also said that the historical time was immature. So, is the time ripe for this cross-border mobile phone industry?
03
Poison vs Antidote
striving for new heights
It is true that the butterfly transformation of traditional enterprises has never been an easy topic. Diversified, cross-border, and far less beautiful than it looks.
Especially for large enterprises, it is necessary to move the whole body, such as cooking small fresh food, and it must be precise, and there are not many opportunities for trial and error. The direction of development, the timing of entering the game, the synergy of business operations, and the overall strategic coordination are the keys to success or failure.
Of course, running water is not rotten, and the hinge of the house is not moth. Change is the normal state of business warfare and the law of enterprise survival. Instead of sticking to a sunset industry, it is better to jump out of the frame, leveraging the second curve, and opening up a new world. Diversified cross-border is a positive portrayal of corporate vitality, bigger and stronger, and the original intention of the action is worthy of recognition.
Throughout Li Shufu's family history, he has made six entrepreneurial career changes, and his courage, vision, and pattern are far from comparable to ordinary people. It has been underestimated and questioned countless times, but in the end, it won more and lost less, and led Geely to successfully become a leading private car company. Focusing on the mobile phone business, from the perspective of the trend of ecological synergy, it has been half successful.
Looking at Skyworth's "Godfather" Huang Hongsheng, he started his own business many times before and after, went to prison and then came back, and created a well-known national brand – Skyworth. At the age of 65, he has experienced the ups and downs, still has the top 500 obsession, bet on his wealth, and started his own business after 10 years of sharpening his sword. Sincerity and sincerity alone is enough to be admired.
However, these alone are not enough. There is no shortage of ups and downs in the business battlefield. Poison or antidote, it will take time to test.
The only certainty is that Skyworth, Geely, or Huang Hongsheng and Li Shufu are trying to reach a new height. Self-breakthrough can be expected to be respectable.
The Links:   AT080TN03-VA   NL8060BC26-17   COMPONENTS