Pure Storage Introduces New High-End Models in the FlashArray Family, Bringing Business Performance and Scale with Unmatched Simplicity
FlashArray//XL integrates with Pure Fusion to provide unlimited scale with the rapid deployment and flexibility of the cloud
Pure Storage™ (NYSE: PSTG), the global IT pioneer in storage-as-a-service for multi-cloud environments, announced the latest member of the FlashArray family, FlashArray//XL, designed for mission-critical applications ranging from large-scale databases to containerized and cloud-native applications. Designed for platinum-level enterprise applications, it delivers powerful performance and scale with nearly 80% improvement in IOPS.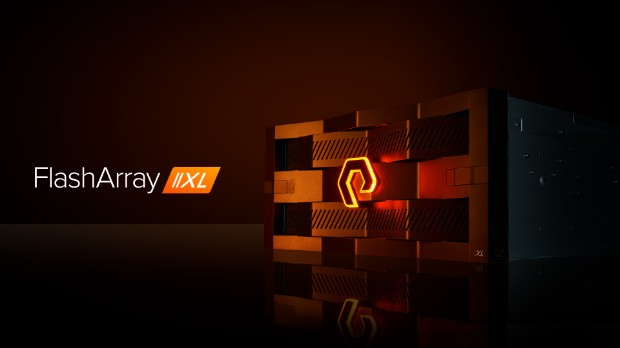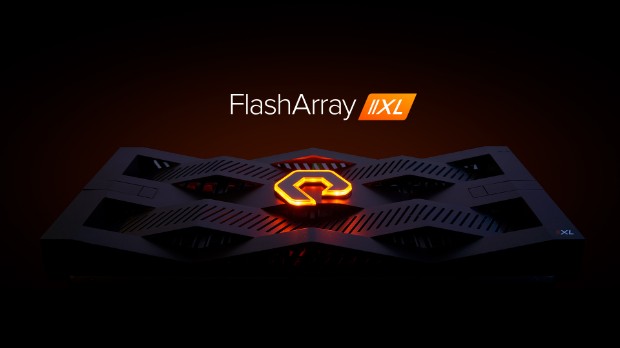 Pure Storage launches FlashArray//XL designed for business-critical platinum-level enterprise applications
With the ever-accelerating pace of business development, application demand can skyrocket at any time, and enterprise IT departments often need to deploy new types of applications in hours rather than months. Previously, large enterprises could only extend their top-level applications using traditional technologies. Not only are these legacy technologies complex to manage, power consumption and energy costs are high, and they often require forklift-style upgrades.
Now, with the new FlashArray//XL and the self-service, autonomous storage-as-code platform Pure Fusion, Pure continues to add enterprise-scale scale to its storage subscription service, delivering the agility that enables subscribers to easily maintain their IT infrastructure And make sure to keep up with the times.
FlashArray//XL has the following features:
●Strength to run the most demanding business services: It accelerates enterprise-class workloads at peak performance even when running at higher loads. It enables 100% more host connections and twice the capacity support on a single array.
Cloud-like model for rapid and easy deployment of new applications: Pure Fusion and FlashArray//XL are designed to work together to enable enterprises to achieve cloud-like scale with storage-as-code and platinum-level power with powerful tools Storage tiers and data policies enable optimization of storage pools and workload distribution.
Consolidate application efficiency and density for optimal total cost of ownership (TCO) and green data center compliance: Consolidate workloads on fewer arrays, simplifying operations and reducing required rack space, And significantly reduce power consumption and cooling costs.
●Always-on data protection against ransomware threats: Ensures that data stored in FlashArray//XL is safe and available, and can be easily recovered after system interruptions such as malicious attacks.
●Stand into the future with Evergreen subscription services: As storage needs evolve, get instant access to continuously optimized features with proper storage scale assurance, non-disruptive upgrades, and capacity expansion.
FlashArray//XL and Pure Fusion are built to meet new customer needs. Customers leverage the simplicity of the Pure subscription model to standardize storage environments while meeting new levels of scale. Customers looking to standardize on top-tier enterprise workloads based on FlashArray//XL arrays have been initially validated through pre-release orders.
"Customers expect a new and modern way to scale enterprise storage, and FlashArray//XL combines the high-end scalability of a true enterprise array with a cloud operating model," said Shawn Hansen, vice president and general manager of Pure Storage FlashArray. Flexibility to scale out."
Eric Burgener, research vice president, Enterprise Infrastructure Systems, IDC, said: "For top-tier applications like large-scale databases, enterprises need the highest performance and density possible, while at the same time wanting to be in control of their data centers with the agility and flexibility of the cloud. "Enterprise-class storage solutions like FlashArray//XL, combined with cloud operating models, give customers the best of both worlds."
"The launch of the FlashArray//XL family underscores Pure's unwavering commitment to delivering market-leading storage services," said James Laming, vice president and global head of infrastructure business at Options Technology. "Seeing partners equally committed to the most demanding jobs It's really exciting and gratifying to support our workloads. Clearly, the new //XL platform will continue to support our growing and expanding portfolio and ecosystem of data services."
FlashArray//XL is available now, delivering up to 5.5 PB of effective capacity, as low as 150µs latency and up to 36GB/s throughput, with an industry-leading 5:1 average data reduction ratio and 10:1 overall efficiency with proven 99.9999% availability on a 5U platform.
Pure Storage will hold the "Pure//Launch New Product Online Conference – Get the top performance freedom as agile as the cloud" at 14:00 on January 18, 2022, to introduce the new performance enhancements of the FlashArray family. Click here to register for the conference to learn more about how Pure Storage brings new heights of scale and performance to the most demanding enterprise applications. For FlashArray//XL product information, please click this link.
About Pure Storage
Pure Storage (NYSE: PSTG) helps technologists save more time. Pure Storage delivers a modern data experience that empowers organizations to run programs seamlessly in a multi-cloud environment with a true, automated, storage-as-a-service model. As one of the fastest growing IT companies of all time, Pure Storage helps customers put their data to use and reduce the complexity and cost of managing infrastructure. Currently, Pure ranks in the top 1% of the industry in the B2B Customer Satisfaction Survey Net Promoter Score (NPS), which also shows that Pure's growing customers are the most satisfied customers in the world.
The Links:   MG100Q1ZS40   EP4CE30F23I7N