Popular science time, what does EER 2.68 mean?
"In recent times, due to well-known reasons, both the industry and consumers have paid great attention to the "energy efficiency" of air conditioners.
"
In recent times, due to well-known reasons, both the industry and consumers have paid great attention to the "energy efficiency" of air conditioners.
Air Conditioning Energy Efficiency
It is usually the name of the energy efficiency ratio (EER) of air conditioning and refrigeration, which is the ratio of the rated cooling capacity to the rated power consumption.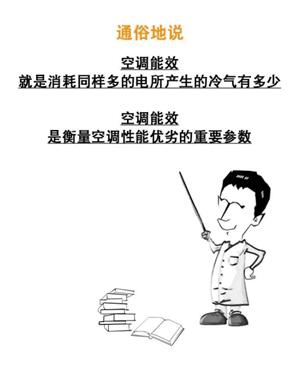 For energy efficiency standards and labels, my country has a set of strict management methods, especially in order to ensure that air-conditioning products are consistent with their advertised and nominal energy efficiency values, extremely strict testing methods are adopted.
Among all testing institutions, in addition to third-party institutions with professional qualifications, some powerful manufacturers have also established laboratories and have passed CNAS accreditation.
Focus!
CNAS is the China National Committee for Conformity Assessment, and it is absolutely reliable to be recognized by CNAS
However, CNAS laboratories have a scope of certification. Not all CNAS laboratories have air conditioning certification capabilities, and very few have precision air conditioning certification capabilities. Only the certification test scope includes "Computer and Data Processing Room Units" Only the CNAS laboratory that meets the GB/T 19413-2010 standard for air conditioners has the ability to test precision air conditioners!
So, how to measure the energy efficiency ratio of air conditioners?
If the energy efficiency ratio of a residential air conditioner is 2.68, is the energy efficiency level of this air conditioner high or low?
Let's take a look at how national standards are defined.
If the energy efficiency ratio of the air conditioner is 2.68, it is far below the national first-level energy efficiency standard of 3.4, and there is a big gap from the national mandatory standard of 3.0.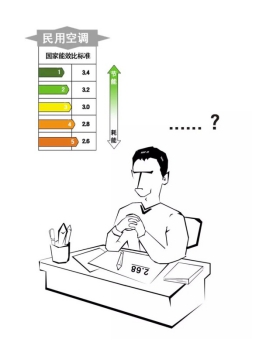 The "China Energy Efficiency Label" label is affixed to the civil air conditioner, and three lines of numbers are written on it: input power, cooling capacity and energy efficiency ratio. The energy efficiency ratio of civil vertical air conditioners and wall-mounted air conditioners usually exceeds 3, that is, the cooling power output by the air conditioner is much greater than the power required to be input.
Simply put, an air conditioner with a higher energy efficiency ratio is relatively more energy efficient.
From this point of view, the annual energy efficiency ratio of Vertiv's precision air conditioner PEX4 can be as high as 10. What is the level of energy saving?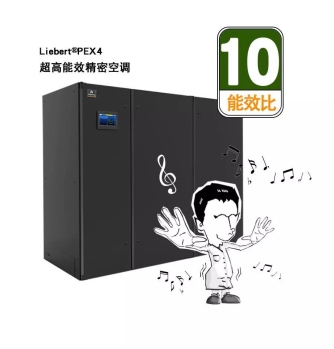 Vertiv has always focused on the research and development and innovation of precision air conditioners, achieving the industry's best TCO and ultimate energy-saving technology, and has always been in a leading position in this field, leading the development of intelligent refrigeration technology. Its various innovative smart cooling solutions can help customers' data centers achieve the best reliability and energy efficiency goals according to local conditions.
Vertiv has been leading the development of industry standards while achieving outstanding achievements in precision air conditioners for computer rooms.
As early as 2004, Vertiv's predecessor "Emerson Electric, the parent company of Emerson Network Energy" signed the "Memorandum of Cooperation on Energy Efficiency Standardization" with the National Standardization Administration and participated in the "GB19576-2004 Unit" as the main drafting unit in the same year. Energy Efficiency Allowable Values ​​and Energy Efficiency Grades for Type Air Conditioners".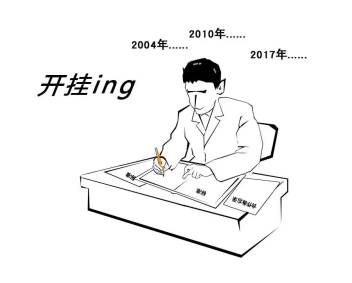 Subsequently, he led the formulation of the main technical specifications of the "GB19413-2010 Unit Air Conditioner for Computer and Data Processing Room" standard and "GB50174-2017 Data Center Design Specification" in the data center industry.
Vertiv has always attached great importance to the construction of R&D test capabilities. The company's R&D laboratory has been accredited by the authoritative national laboratory CNAS as early as 2006.
CNAS, formerly known as CNAL (China National Laboratory Accreditation Commission), is a member of ILAC (International Laboratory Accreditation Commission) and APLAC (Asia Pacific Laboratory Accreditation Commission), both of which take the international standard ISO/IEC17025 "General Requirements for Testing and Calibration Laboratory Capability" as the Accreditation standard. The three have the basis of mutual recognition, that is, the test reports approved by CNAL have the ability to freely pass through dozens of countries in the world. All Vertiv testing laboratories, as well as instrument calibration laboratories, device certification and failure analysis laboratories, were accredited by CNAL in 2005.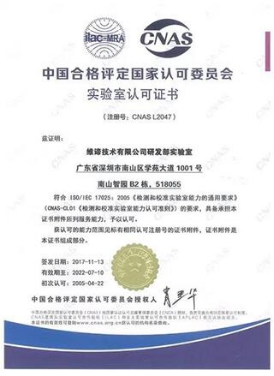 Here comes the point:
Vertiv's CNAS-certified product range includes: communication power supply, electric power supply, UPS, unit air conditioner for computer and data processing (precision air conditioner), information technology equipment (safety), outdoor communication power supply cabinet (safety) ), uninterruptible power supply UPS (safety), air conditioners, solar inverters (safety), electrical and Electronic products (environment), information technology equipment, communication network equipment (EMC), uninterruptible power supply equipment (UPS), static conversion systems ( STS) (EMC), Air Conditioning (AC) (EMC), Power Supply and Industrial Environment Products (EMC), Residential Areas, Commercial Areas, Light Industrial Area Environment Products (EMC), Low Voltage Electrical Equipment (Communication Power Supply, UPS, Industrial Air Conditioning) , automatic transfer switch), surge protector (SPD) and other dozens of testing and certification categories, is the industry's most comprehensive CNAS certification laboratory.
Vertiv's R&D laboratory is accredited by CANS, which means that the R&D laboratory management operation and quality assurance system in line with international standards can ensure the fairness and scientificity of experiments and tests, and the experimental capabilities, test and calibration results are internationally recognized. recognized above. Therefore, when choosing a precision air conditioner for computer rooms, not only can products with high energy efficiency ratio be used to achieve the purpose of saving energy, but also products that have undergone rigorous testing can be guaranteed in terms of performance and quality.
The Links:   LM150X08-TL05   LQ084V3DG02   LCD-STOCK