Cloudflare ditches Intel Xeon processors for AMD EPYC
In the server processor market, AMD's goal this year is to occupy at least 10% of the share, which is not difficult, because the EPYC 7002 series of the 7nm Zen2 architecture is constantly bringing customers to AMD. Today Cloudflare announced that their 10th Gen blade servers are fully moving to AMD's EPYC processors.
Cloudflare is a network service provider, established in 2009, mainly provides CDN and DNS services. As of February 2020, it has built data centers in more than 200 cities in more than 90 countries around the world, and 1 billion IP addresses flow through them every day. 1100 HTTP requests per second, 95% of global connections can be completed in 100 milliseconds.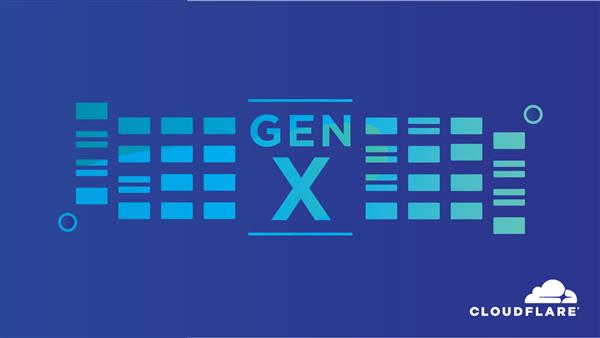 Cloudflare's servers have been Intel Xeons for 10 years, which was no problem before, but on the 10th generation blade servers they abandoned their old partners and moved to AMD's EPYC processors, and this generation of servers does not have any Intel components , There are no Intel components on the CPU, motherboard, memory, storage and network interfaces, which are very rare in the industry.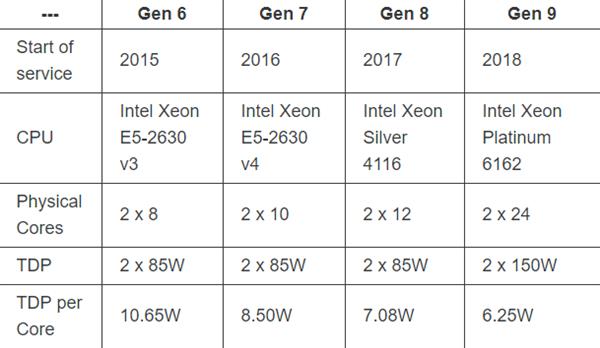 They listed the configuration options of their blade servers in recent years. In 2015, they used a dual-socket 8-core Xeon E5-2630 v3, and then they used a dual-socket Xeon Platinum 6162, 2×24 cores for the ninth-generation blade server. , 2x150W TDP.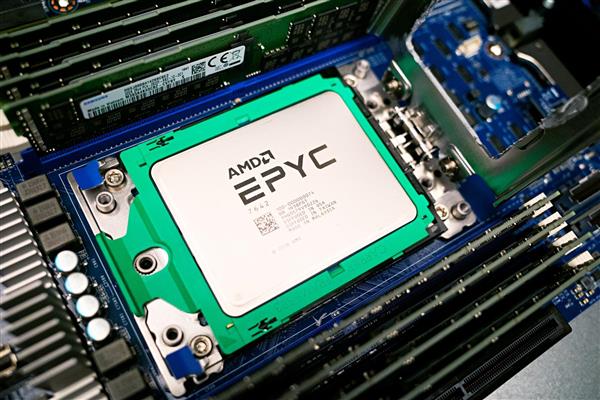 AMD's EPYC 7642 processor was selected for the tenth generation blade server, which is a 48-core 96-thread processor. They initially considered 64-core EPYC, but after testing, they found that the performance improvement was not so high, and finally gave up 64-core product.
Even so, the 48-core EPYC 7642 can still test single-channel to achieve the previous dual-channel effect, and the cache, memory, PCIe channels and other aspects are better, and the TDP power consumption is 75W lower, which is equivalent to reducing the TDP per core. 25%.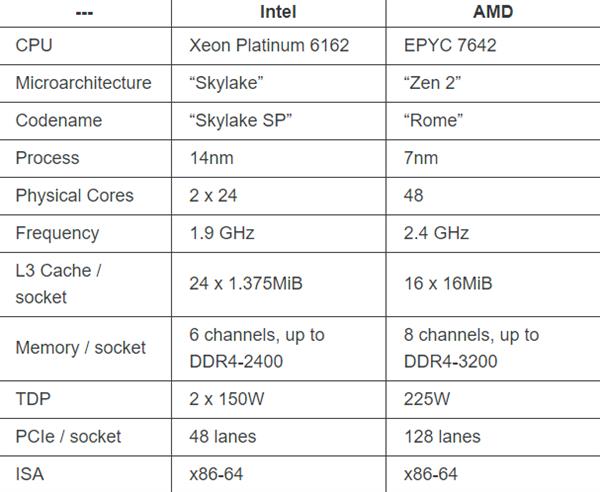 As for why the AMD EPYC processor was chosen, the test results they published can explain the problem.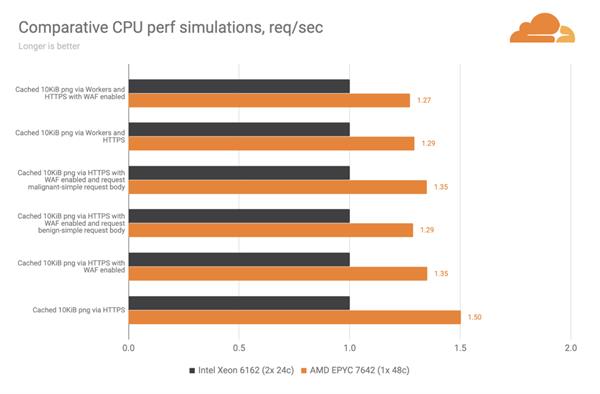 The detailed evaluation is below, but this table summarizes the performance comparison between the EPYC 7642 and the dual-socket Xeon Platinum 6162. It can be seen that AMD leads the performance by as little as 27%, and as much as 50%.
Of course, the most suspenseful thing is the price. Cloudflare has not announced the specific price. It is estimated that the purchase price is not easy to say. This is a trade secret. But from the public quotation, EPYC 7642 is $5,885, Xeon Platinum 6162 is $3,115, and 2 pieces cost $6,230.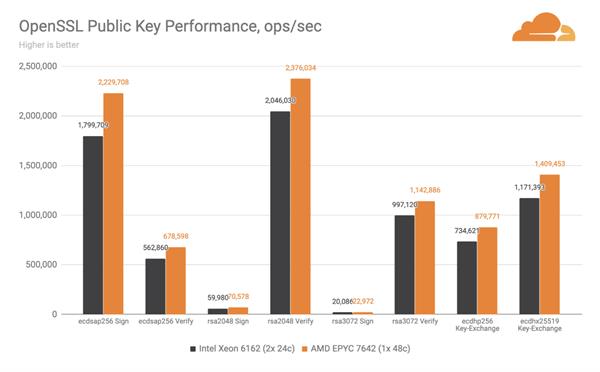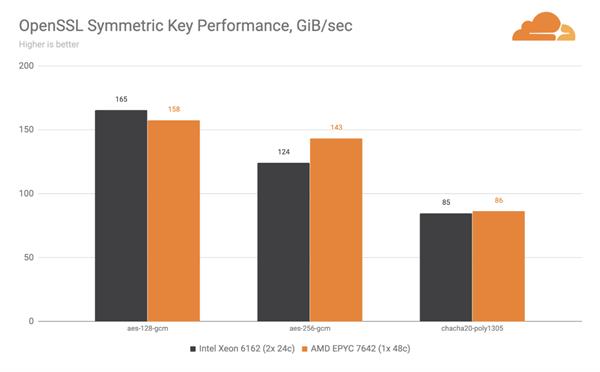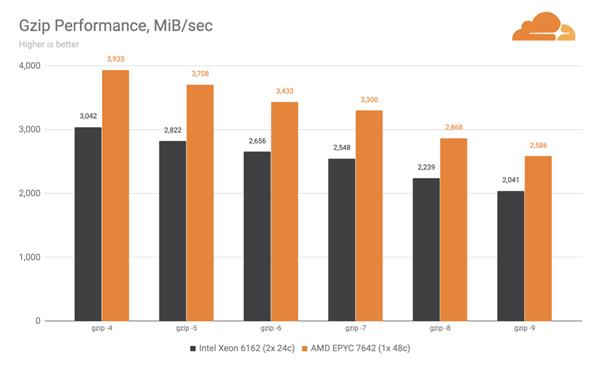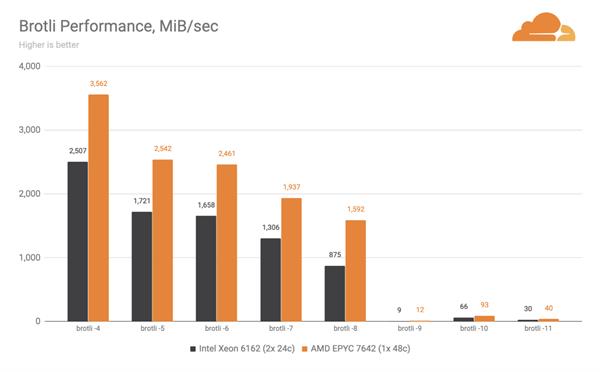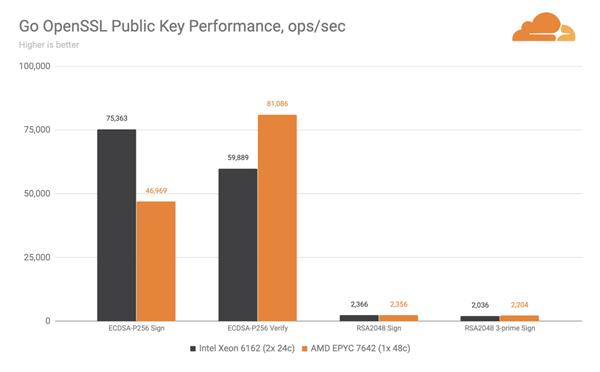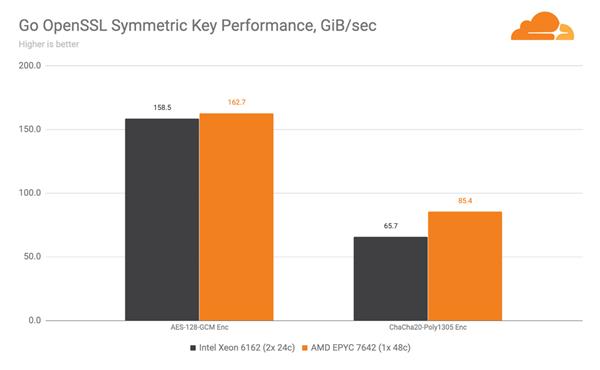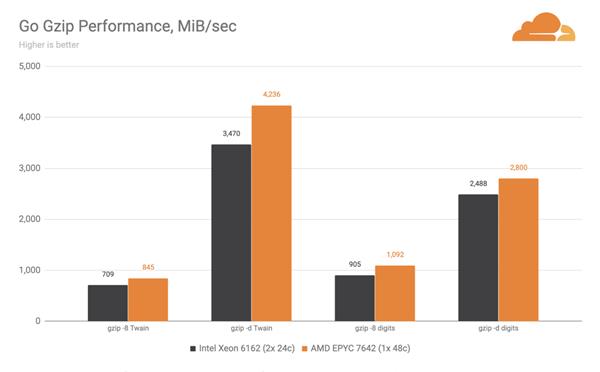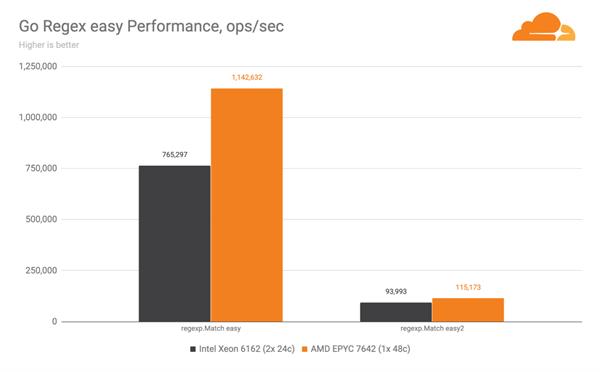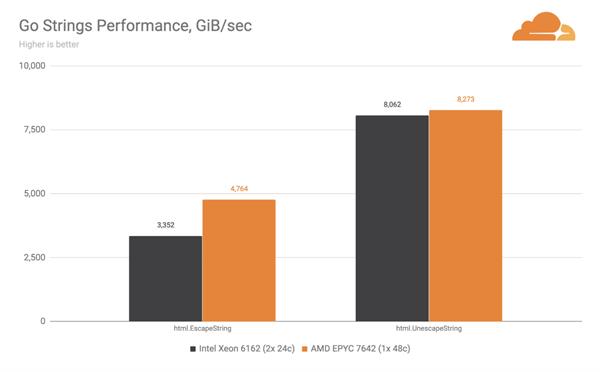 The Links:   M201UN04V0   PM50B4LA060   PM800HSA120