Shenzhen Guoding Technology Co., Ltd.: People-oriented, far-sighted
The spring rain is like a silk, the willows are dark and the flowers are bright. In the footsteps of spring, the 9th China Electronic Information Expo (CITE2021) will be held at the Shenzhen Convention and Exhibition Center from April 9 to 11, 2021. This year's expo will focus on displaying core content that represents the future development of the electronic information industry, including smart homes, network information industry, new displays, big data storage, and basic electronic components. A large number of electronic information companies represented by Guoding Technology attended the Expo.
Shenzhen Guoding Technology Co., Ltd. (Guoding Technology) was established in May 2006. The company has been focusing on the intelligent transportation industry for 15 years. It is a hardware product manufacturing service provider integrating R&D, manufacturing, sales and service of image and video products. As a leading company in the intelligent transportation industry, Guoding Technology will bring its latest products to the exhibition site (booth number: 8B081) and communicate and cooperate with colleagues.
(1) ADAS camera: The GD-C811N vehicle-mounted camera is a product independently developed by Guoding Technology for the active safety of automobiles. It is mainly used for front obstacle anti-collision warning and lane departure warning, which can effectively improve driving safety. Easy to install without punching.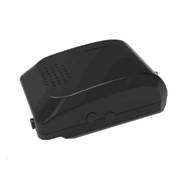 (2) DMS camera: As a vehicle-mounted camera, GD-C903L can keenly determine the driver's identity and driving behavior (smoking, dozing, making phone calls, looking around, etc.), and alarm abnormal behaviors to improve driving safety.
After more than ten years of development, the high-definition, ADAS/DSM camera and other video products developed by Guoding Technology have been widely used in various urban public vehicles, such as buses, online car-hailing, taxis, dump trucks, school buses, and logistics vehicles across the country. Traffic vehicles. At the same time, the products are also widely used in airport and station security gates; bank and public area face recognition terminals; medical image collection; electricity, water conservancy, high-end manufacturing equipment data collection, etc.
As an important witness and participant in the development of high-definition, intelligent, integrated and networked video images, Guoding will always uphold the core values ​​of "responsibility, professionalism, teamwork, and innovation".Constantly innovate, keep pace with the times, and continue to create better services for customers. Looking forward to Guoding Technology's brilliance at the CITE2021 site, it will implement the business philosophy of "one word and honesty as the foundation", and jointly promote the vigorous development of China's electronic information industry.
The Links:   SKD110-14   NL8060BC21-06