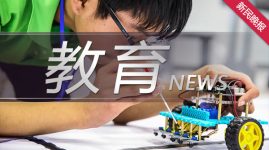 Relying on the construction of Tongji University, the Ministry of Education's Autonomous Intelligent Unmanned System Frontier Science Center was inaugurated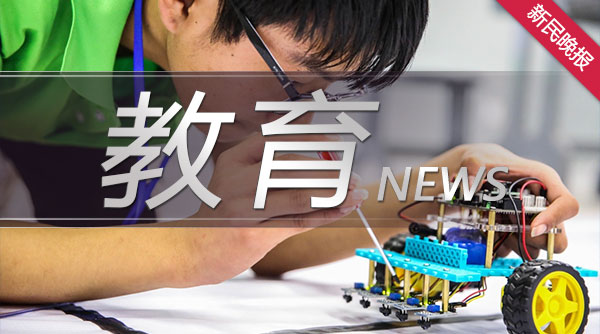 Xinmin Evening News (reporter Zhang Jiongqiang) Yesterday, the Frontier Science Center for Autonomous Intelligent Unmanned Systems of the Ministry of Education, built by Tongji University, was inaugurated.
Autonomous intelligent unmanned systems are the most critical field of artificial intelligence, which is closely connected and inseparable from the major national strategy and the construction of the Shanghai Science and Technology Innovation Center. Tongji University stated that it will actively serve national major strategies and local economic and social development in accordance with the major strategic deployments of the Central and Shanghai Municipal Committees, actively build a national strategic scientific and technological force, and strive to accelerate the construction of the science center into the world's top artificial intelligence research institution to help Shanghai's construction Science and technology innovation center and talent highland with global influence.
The Frontier Science Center of the Ministry of Education is a scientific and technological innovation base that conducts forward-looking, strategic, and frontier basic research under the guidance of frontier scientific issues. The Frontier Science Center for Autonomous Intelligent Unmanned Systems of the Ministry of Education is composed of the core strengths of Tongji University's unmanned system basic research. It will follow the idea of ​​"consolidating the foundation, breaking through the bottleneck, and achieving leadership" to strengthen my country's core in the field of unmanned systems research. Competitiveness is the goal, facing the forefront of international artificial intelligence research and development, focusing on major basic scientific issues of artificial intelligence, bottleneck key technologies and learning paradigms, striving to achieve original breakthroughs in scientific theories and core technologies in key areas of superiority, and promoting unmanned systems research The transformation of the results to industrial applications improves the overall theoretical and technical level of my country's artificial intelligence field.
It is understood that the science center has studied the mechanism of ultra-low energy artificial nerve synaptic devices, proposed a non-cooperative game distributed learning method, and formed a blockchain-enhanced unmanned system network perception spatiotemporal data aggregation theory, etc., at home and abroad It has formed a wide range of influence; developed artificial intelligence co-driving test technology, multi-agent collaborative control technology, and autonomous mapping technology for complex environments.
With the strong support of Shanghai Municipality and experts, the science center has made progress in all its work. Significant progress has been made in the construction of experimental conditions, and seven test platforms have been built including the multi-body collaborative test field for unmanned systems' global perception. At the same time, relying on Tongji University to build China (Shanghai) Digital City Research Institute, Shanghai Key Laboratory of Autonomous Intelligent Unmanned Systems, Shanghai Artificial Intelligence Social Governance Collaborative Innovation Center, and Yangpu District were approved to build a national intelligent social governance experimental comprehensive base.
The Links:   TPS54218RTER   NL6448BC33-97D