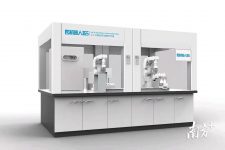 Songshan Lake Stem Cell Cultivation Robot Receives Angel Investment from Many Leading Companies
Recently, "Robot 365", a company located in Runzhi Valley of Songshan Lake Forest, has successively obtained angel investment from leading stem cell companies Zhongxu Biotechnology and Synkanda Group. It has also signed the "International "Stem Cell Artificial Intelligence Laboratory" cooperation agreement. In the future, these laboratories will use special funds, exclusive venues, advanced equipment, and professional talents to upgrade R&D and innovation, focusing on the innovation and industrialization of stem cell industry disciplines.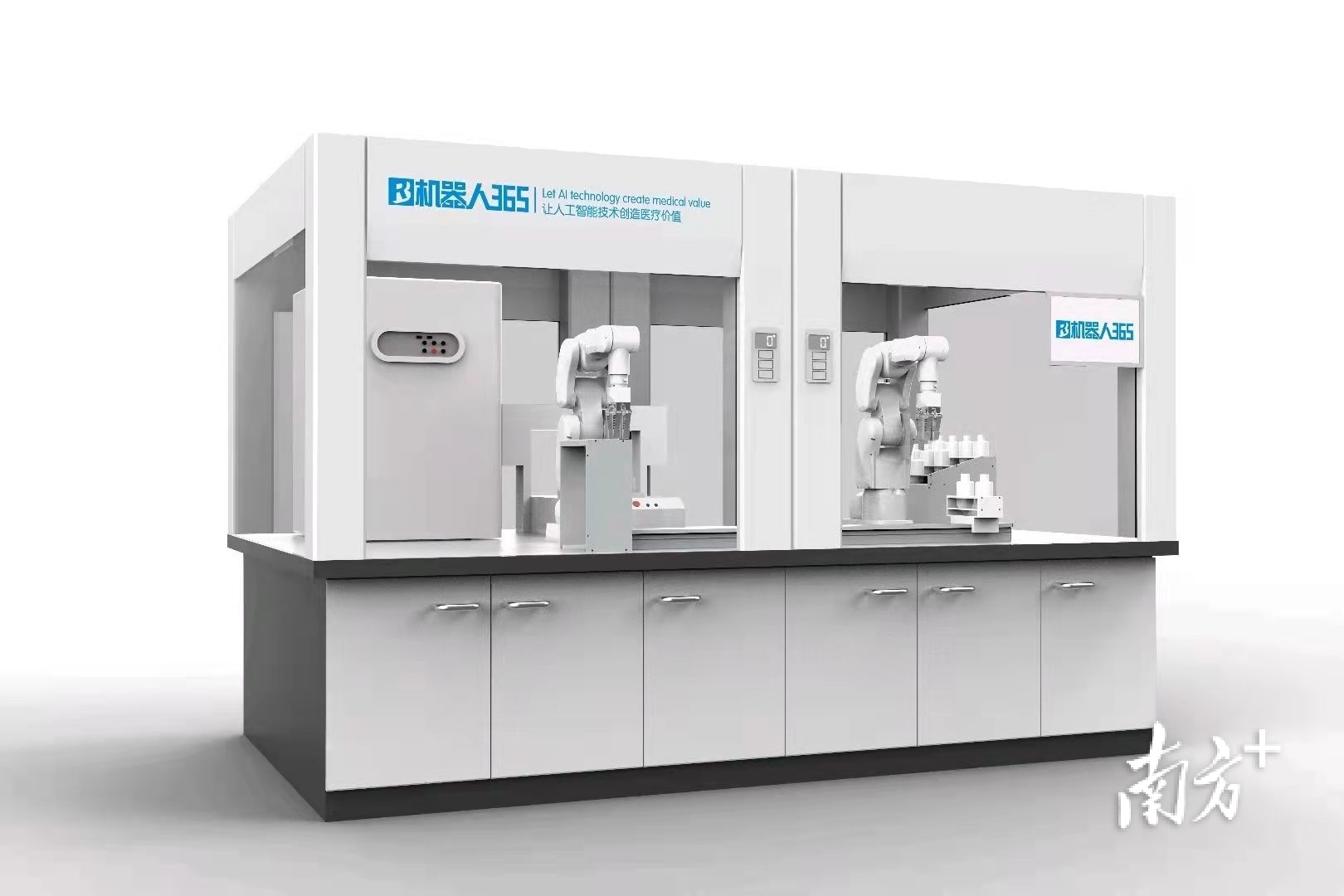 Beacon series-stem cell cultivation robot system ROBOT-LOT
Starting in 2018, Robot 365 under the development strategy of "AI+ROBOT", using its own technological advantages, began to incubate the "Stem Cell Cultivation Robot" project. The project combines medical treatment, robotics, and artificial intelligence. Through independent research and development, it produces robotic products for clinical applications such as stem cell extraction, culture fluid filling, pancreatin cleaning, biopsy, and cryopreservation. With the gradual presentation of the technological achievements of the "Stem Cell Cultivation Robot" project, its mainstream products have been put into clinical trials and successfully obtained angel investment from the above-mentioned companies.
The person in charge of the company said that after nearly two years of rapid development, Robot 365 has successfully broken through the intelligent cultivation of stem cells through the core technology of robots. On this basis, the robot has successively developed cell culture robots, liquid transfer and lotion robots, and cryopreservation and storage robots in laboratory scenarios to achieve overall automation applications, help laboratory intelligent operations, and create better medical services. Equipment and conditions.
Clinical requirements determine technical requirements, and technical requirements determine the overall plan. This is a process of continuous iteration and long-term investment. In the future, all parties to the cooperation will integrate resources in the field of "production + learning + research + use + medicine + engineering", give full play to the advantages of all parties, form collaborative innovation cohesion, and achieve efficient technology transformation, opening up from "laboratory" to "surgery" The "Taiwan" access bridge promotes the advancement of medical technology.
It is reported that there are still some pain points and difficulties in the transformation of innovative achievements in the field of stem cell cultivation in my country. The main reason is that the low degree of automation and intelligence is still relatively obvious. A complete chain of achievements transformation in universities, scientific research institutes, medical institutions and industry has not yet been formed. The cooperation with leading companies in the industry will provide exploratory experience for effectively dredging the efficient cooperation model and chain of the smart medical industry.
The Links:   MIG200Q101H   CM150DY-24NF