NEPCON China 2022: Watch and enjoy "core" wisdom, ace "show" power
On November 30, the World semiconductor Trade Statistics Organization (WSTS) announced that the semiconductor market in 2022 will grow by 9% year-on-year and is expected to reach $601.4 billion, a record high. From the perspective of consumer electronics data, the field of electronics manufacturing, where semiconductors are located, has also released signals of industry recovery as a whole.
According to customs statistics, from January to September this year, my country exported 160 million notebook computers, up 31.6% year-on-year; exported 680 million mobile phones, up 2.2% year-on-year; exported 233 billion integrated circuits, up 28.4% year-on-year; imported 4,784 integrated circuits 100 million, a year-on-year increase of 23.7%.
Committed to the latest PCBA technology trends and popularWith the integration of market applications, NEPCON China 2022 has opened the pre-registration entrance for the exhibition.This year's NEPCON Electronics Exhibition has five trump cards: SiP and advanced packaging, third-generation semiconductor packaging, Mini LED, Electronic components, and EMS electronic manufacturing services.It attracts all the big names in the field of electronics manufacturing to sit down and invite you who are interested in the industry to gain insight into trends, seize opportunities from changes, and make choices for the future.

Semiconductor packaging "exhibition", the future blueprint is at your fingertips
The "IC Packaging Fair (ICPF) Exhibition-In-Exhibition" came into being, aiming at the popular markets of "SiP and advanced packaging" and "third-generation semiconductor packaging", and comprehensively presenting the future development of advanced packaging.
In addition, NEPCON Electronics Exhibition and "ICPF Exhibition" will give a new interpretation of "one-stop", which will not only provide the audience with a clear future blueprint, but also equip everyone with equipment for the future, so that "the future has come." "It's no longer concept driven.
The "ICPF Exhibition" will not only Display packaging and testing equipment and packaging and testing processes, but will also add the "2022 Semiconductor Packaging Conference", where industry experts from the world's top 10 OSAT, CCID Consulting, and Yole Development will come and share. Starting from the SiP packaging process, it will display design and test solutions, advanced materials and interconnection technologies, heterogeneous integration solutions, and interpret future packaging development trends.
"ICPF Exhibition-in-Exhibition" will organize "OSAT" buyer tour groups to explain the packaging process at the same time, and help the industry to connect, pointing out the development path of "stepping on and walking steadily". Of course, the third-generation semiconductor packaging and power semiconductors are hot topics in the industry. There will be exciting and specific dialogues and sharing in the sub-forum of the semiconductor conference. The speakers will bring practical cases and lead the audience to turn industry thinking into practical applications.
Aiming at Mini LED equipment and processes, market growth flexibility is expected
Mini LEDThe backlight market has officially started, and the commercialization of TV and IT applications is expected to accelerate penetration. According to Arizton's forecast, the global Mini LED market size is expected to increase from US$150 million to US$2.32 billion in 2021-2024, with a year-on-year growth rate of over 140%.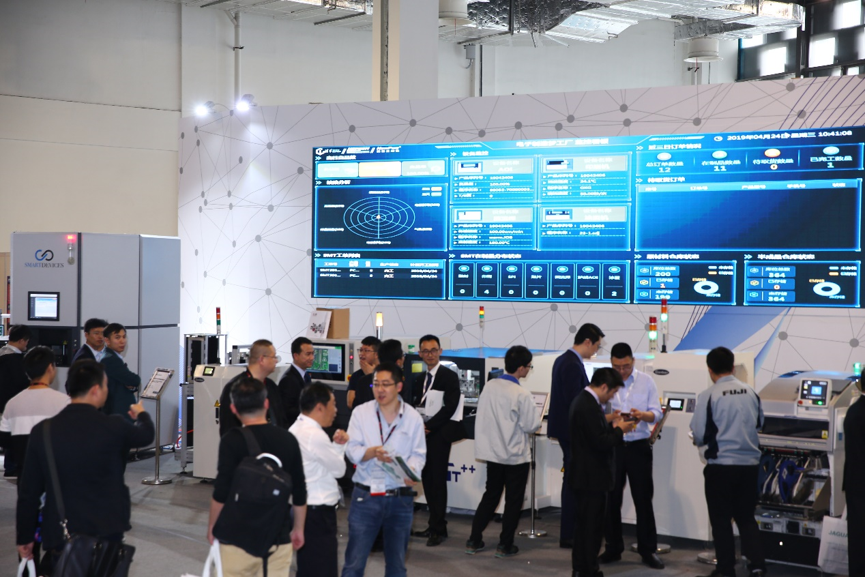 NEPCONThe first two Mini LED production lines, a drive module SMT production line and a backlight module COB process production line, are fully transparent and visualized to demonstrate the production equipment and process links of the Mini LED production line. Discuss Mini LED industry trends, process issues, technical routes, and commercialization processes. At that time, representatives of brand terminal factories, panel factories, backlight panel and module companies, and LED chip manufacturers will be invited to come and share.
Only "Link Core" can innovate, and establish a network of 100 component suppliers at a time
The exhibition cooperates with well-known components trade platforms, and invites 100 authorized components agents, traders and brands, covering tens of thousands of popular electronic components. Through advanced big data and artificial intelligence platforms, we bridge the gap of information asymmetry and pay attention to the needs of buyers. SMT enterprises can establish contact with 100 electronic component suppliers at a time. The exhibition area will provide you with more component models to choose from, expand your procurement sources, and provide quality assurance services.
The strongest gene in electronic manufacturing, NEPCON includes the first new products in 2022
There were waves of new products launched at the last NEPCON Shanghai exhibition. Remember those from ASM and FUJI? ASM and Hikvision Robotics jointly demonstrated AIV automatic material change and line change solutions in the integrated smart factory area; FUJI Smart Factory Platform NXTR allows people to see the future factory, the latest placement platform for efficient and accurate diversified production. What new solutions will they bring in 2022?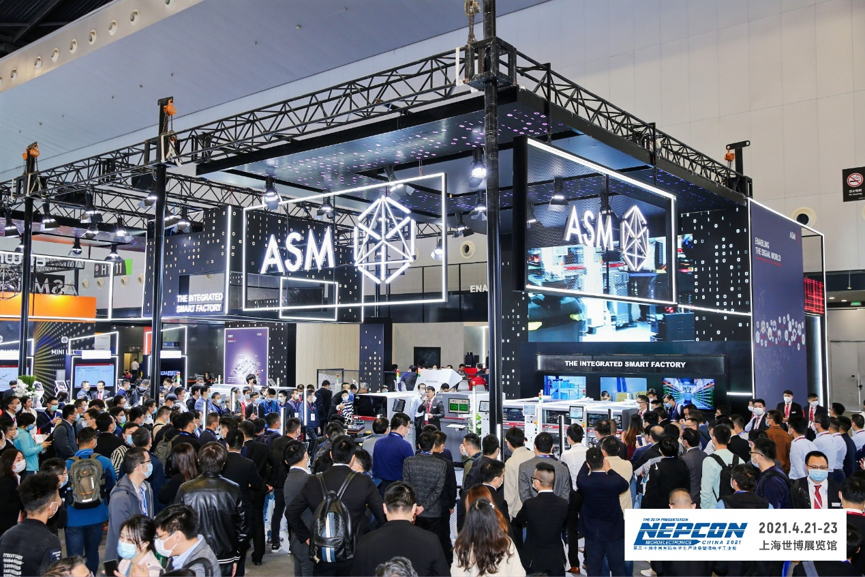 NEPCON The electronic exhibition plans to announce the first new products of the year in March 2022. These well-known strategic partners include but are not limited to Panasonic, ASM Advanced Assembly, FUJI, HANWHA, JUKI Tokyo Juki, YAMAHA, Luyuan, Mycronic, etc. Leading domestic and foreign famous enterprises in the industry gathered here, and joined hands with NEPCON to bring innovative manufacturing solutions for advanced semiconductor packaging, Mini LED, 5G, automotive electronics, photovoltaic and energy industries to the public.
2022On April 21st, the second "EMS Day" will be staged as scheduled
NEPCONThe electronics exhibition will open up a new situation for the electronics manufacturing industry in 2022, and the scale will be upgraded again. It will exclusively gather 600 industry-leading companies and brands to display new products in the PCBA industry. EMS/ODM/OBM companies can find here. ), smart factory and automation technology, dispensing and spraying, testing and measurement, semiconductor packaging and testing, components and other equipment, materials and solutions. More than 5,000 corporate representatives from Great Wall Development, Flextronics, Bosch, KOSTAL, Tianhe and other companies participated in the form of groups and came to the exhibition to learn, communicate, grow and develop.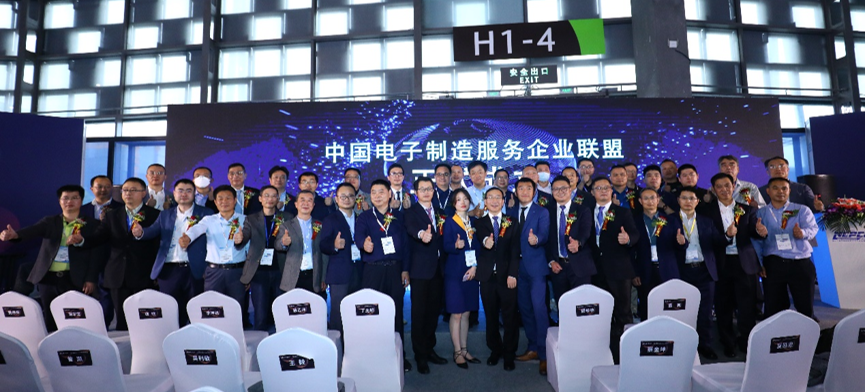 Under the tuyere of semiconductor packaging and Mini LED, the EMS market space is huge, and the industrial scale is gradually increasing. How should the EMS road be taken? On the first EMS Day, NEPCON convened Xue Guanghui, Liu Chunguang, Wang Yuming and other experts and founders of global EMS research institutions to discuss the difficult problems and process technologies of EMS companies. From 2021 to 2022, by visiting and investigating enterprises, the exhibition site will present the latest solutions to industry bottleneck problems and teach new solutions face-to-face.
As the opening event of the electronics manufacturing industry, NEPCON China 2022 will be a gathering of global electronics manufacturing brands. The exhibition has officially launched the audience pre-registration channel (official website:https://www.nepconchina.com/ ), maybe in the past you were just a "component" that conveyed wisdom in the field of electronic manufacturing. Now, try to enter the NEPCON electronics exhibition and participate in the large-scale integrated world of intelligent manufacturing and "core"!
The Links:   FZ800R33KF2   TM050QDH03