Dalian Daquanding Group launched a TWS Bluetooth speaker design solution based on Qualcomm products
On December 17, 2019, Dalian General Holdings, a leading semiconductor component distributor dedicated to the Asia-Pacific market, announced that its subsidiary Quanding launched a TWS Bluetooth speaker design solution based on Qualcomm (Qualcomm) QCC3031.
The QCC3031 is an entry-level programmable Bluetooth audio SoC designed for optimized Bluetooth speakers. Based on the extremely low power consumption architecture, it supports Qualcomm apt and aptX HD audio, and can turn on the TWS function to output the sound of the left and right channels to two QCC3031 Bluetooth speakers. With Qualcomm's unique external 2.4 GHz TRANSMIT/RECEIVE radio frequency chip that can be controlled to turn on, the output power is increased, and the charging current design supports up to 1.8A, allowing uninterrupted music enjoyment.
QCC3031 adopts QFN package and aims to provide users with a solution that helps to shorten development time and cost. In addition to the high-quality Analogue Audio output interface, the programmable Digital audio rich audio source output is also available. In terms of input, in addition to wireless Bluetooth, it also supports wired input USB audio source playback, and can be set to wire in so that the way to listen to music is no longer limited.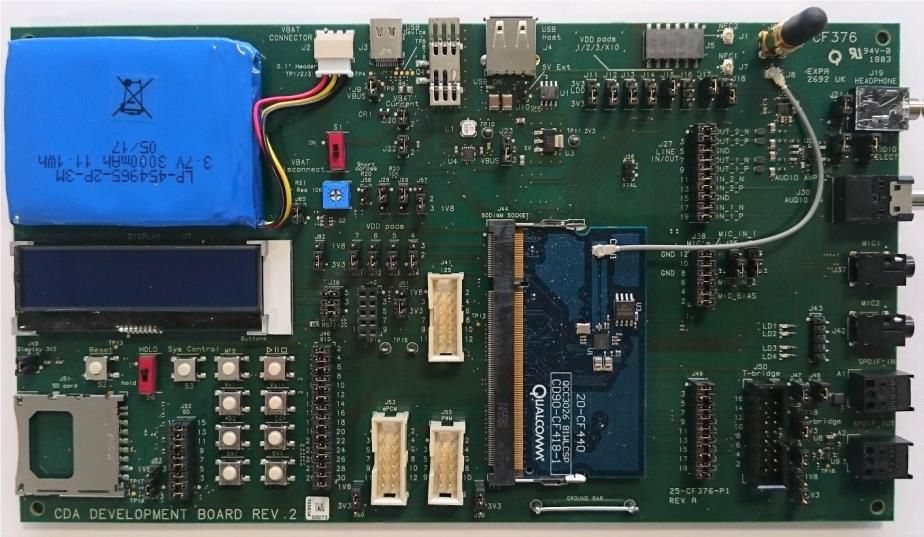 Figure 1 – Dalian Daquanding launched the Display board of the TWS Bluetooth speaker design solution based on Qualcomm products
In terms of hardware circuit design, in addition to the basic circuit of QCC3031, the Digital I2S interface is also designed, and the opening pin of the external 2.4 GHz TRANSMIT/RECEIVE RF chip is set aside to achieve the design of wireless output high power. The three buttons not only meet the basic functions such as general power on/off, pairing, loud and small sound, but also can trigger the TWS function and turn on and switch EQ and other advanced functions. The design of three LEDs also allows users to know the status of the Bluetooth speaker at any time when using the Bluetooth speaker.
In terms of software, in addition to the Mutlicore Development Environment (MDE) development environment, Qualcomm also has ADK Configuration tool that can be used for key triggering and I2S, TWS function settings, LED display, audio output settings, and then with QCAT to adjust cVc and Music EQ effects.
Figure 2 – The block diagram of the TWS Bluetooth speaker design solution based on Qualcomm products launched by Dalian Daquanding
Core technical advantages
Bluetooth v5.0 specification support
Qualcomm Bluetooth Low Energy secure connection
QualcommaptX Audio
Qualcomm cVc
Qualcomm TrueWireless
A2DP v1.3.1, AVRCP v1.6, HFP v1.7, HSP v1.2, SPP v1.2, DID v1.3, HID v1.1, PXP v1.0.1, FMP v1.0, BAS v1.0
Program Specifications
Features 32-bit processor subsystem and Qualcomm Kalimba DSP
Bluetooth v5.0 supports Bluetooth Low Energy 2 Mbps Class 1 + 20dBm output
With dual 98dBA class D headphone amplifier and dual 99dBA single-ended analog input function
I2S / PCM and SPDIF interface digital audio interface
Support external maximum charging current 1.8A
The Links:   BSM15GD120DN2E3224   SCM1246MF