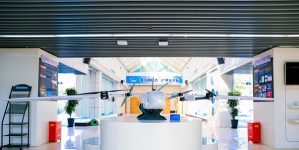 Opening a new era in the era of virtual and real integration "XR Virtual Universe" Digital Interactive Innovation Center was unveiled in Shanghai
Xinmin Evening News (Reporter Yang Yuhong) As the concept of meta universe continues to gain popularity, a virtual world that is highly integrated with the real world is about to emerge. On December 26, China's Beidou Industrial Technology Innovation West Hongqiao Base and Shanghai Guanjing Culture Technology Co., Ltd. jointly established the Beidou Whale Watch "XR Virtual Universe" Digital Interactive Innovation Center (hereinafter referred to as the "Digital Interactive Center").
XR (Extended Reality) is a new collection of virtual and real technologies that include concepts such as virtual reality (VR), augmented reality (AR), and mixed reality (MR). It also adds unique virtual extended space technology, as well as real-time rendering, New technologies such as real-time output can fuse the virtual world and the real world in a variety of wonderful combinations to create a new field in the XR virtual universe. Shanghai Guanjing Culture Technology Co., Ltd. has the world's top XR technology and world-class digital art creative content.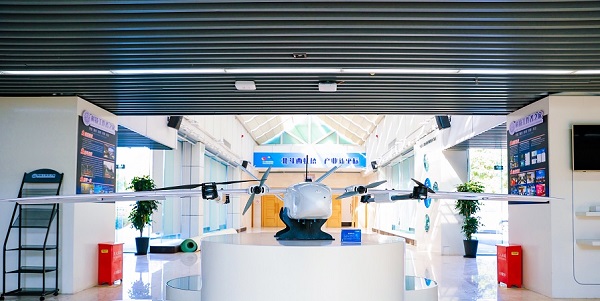 Caption: China Beidou Industrial Technology Innovation West Hongqiao Base
The digital interaction center will integrate the front-end technology XR and the back-end technology Beidou space-time information, and create an XR virtual universe that is based on the real world and parallel to the real world through rich and brilliant digital creative content that blends reality and reality, and creates a real-world interface for the future meta-universe . The Digital Interaction Center will apply Beidou technology to virtual and real interactive life, consumer entertainment and other fields, empowering new industries and new applications in the future, and providing the necessary technological power for digital twins.
The establishment of the Digital Interaction Center will provide strong technical support for the upcoming International Digital Creative Conference project in Shanghai. Zhou Ying, executive director and CEO of Shanghai Guanjing Culture Technology Co., Ltd., introduced that the world premiere of the Shanghai International Digital Creativity Conference and International Digital Creativity Festival will be jointly held by the Digital Interaction Center and the original Shanghai Design Week founding team, which will create a new urban digital creativity. Samples, and the release and Display window of the global digital application expansion field. The project will involve light and shadow art night park, XR digital art exhibition, XR super nightclub, XR e-sports, XR immersive entertainment experience consumer comprehensive business district, XR virtual studio and other venues, attracting more than 100 creative teams and application cases from around the world Participate, open a new era of the "meta universe" era through the wonderful presentation and application of the fusion of reality and reality.
The Links:   LP150X09-B5K8   CM200DY-12H